Print Friendly Version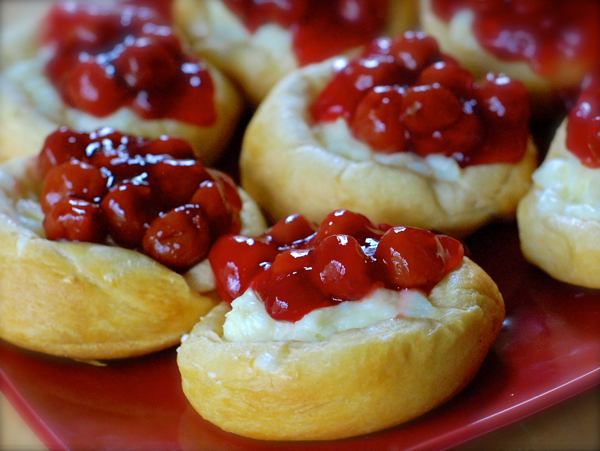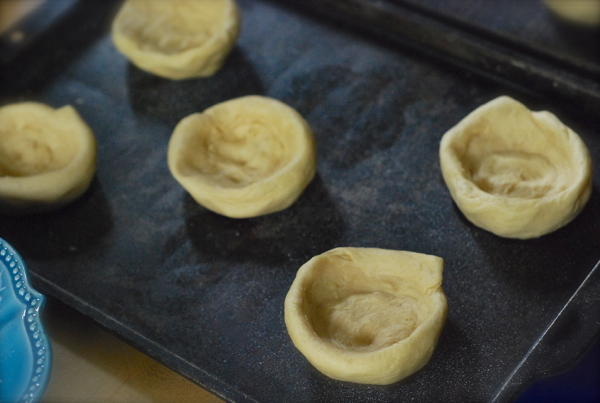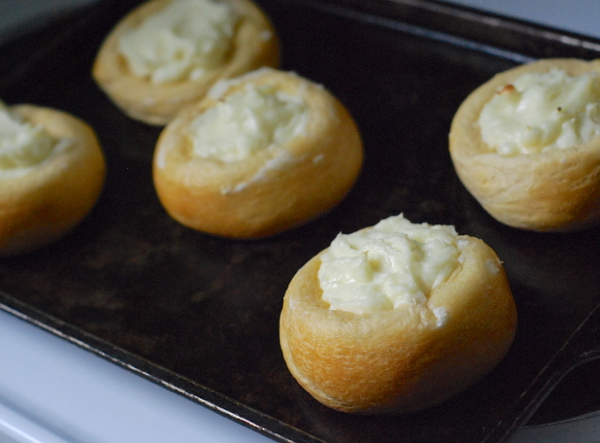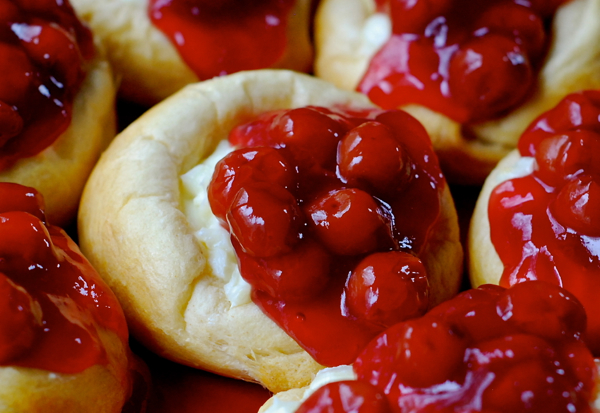 When I heard there was going to be a Gilmore Girls reunion, I immediately started rewatching the original series. Anyone who's a fan will understand my excitement! I noticed things the second time around that I didn't notice when I wasn't a blogger. Like the awesome, printed, flannel jammies they wore, and ALL of the glorious food in the show. Donuts, and pancakes, and pop-tarts, and pizza, and Chinese carry-out. Oh, and of course, Lorelai's daily cherry cream cheese danish obsession. Obviously this is all a complete fantasy as the two darling Gilmore girls didn't gain an ounce during the entire 7 seasons that the show aired. But who doesn't love a fantasy now and then?
Here's an easy recipe inspired by the pastry Lorelai enjoys with her daily vice… massive amounts of coffee!
~ for 8 cherry cream cheese danish ~
~ preheat oven to 375 degrees F. ~
2 tubes Pillsbury "butterflake" crescent rolls
8 oz. original Philadelphia cream cheese, softened to room temperature
1/4 cup sugar
2 Tablespoons freshly squeezed lemon juice
1 can of your favorite cherry pie filling
Lightly spray one large (or two small) baking sheets with cooking spray, or line them with cooking parchment.
Open tubes of crescent rolls but don't unroll the dough. Cut  each dough roll into fourths (as shown above.) Place the 8 pieces, cut side down, on two prepared baking sheets. Moosh them down with the palm of your hand and then gently form them into little dough "bowls."
In a medium bowl, combine: the softened cream cheese, sugar, and lemon juice. Beat until smooth. Divide cream cheese mixture evenly between the pastries. You'll use it all.
Place in preheated oven. Bake for 9 to 12 minutes, or until pastry is golden brown. Remove from oven. Transfer to a wire rack to cool completely before topping with generous amounts of the cherry pie filling.
Enjoy!
~Melissa
You may enjoy these related posts: