Print Friendly Version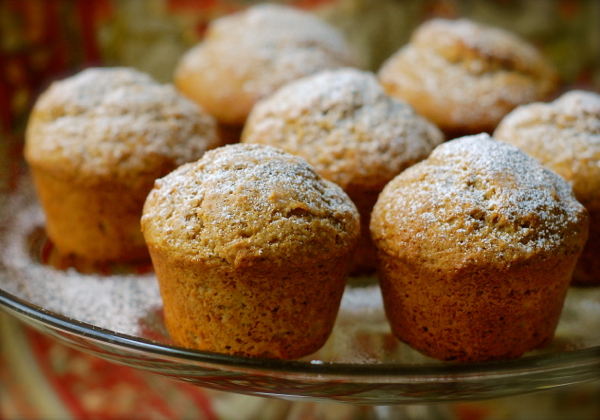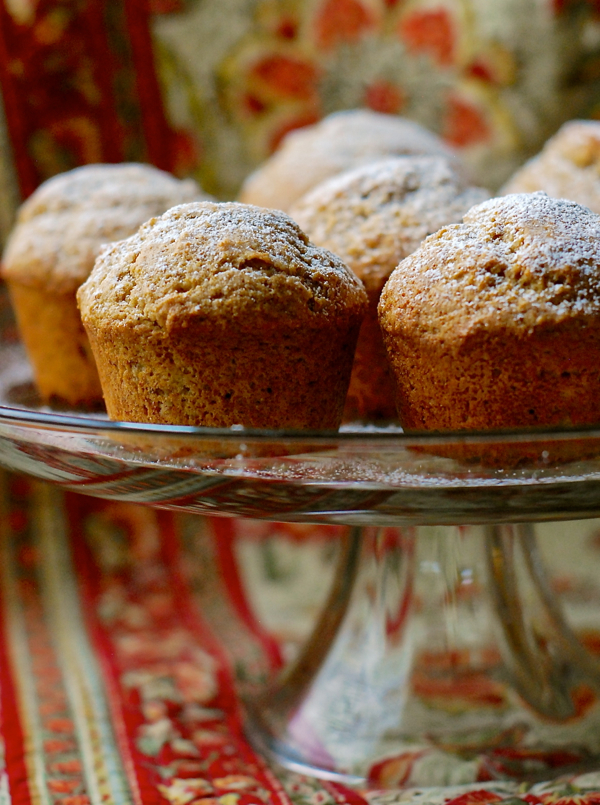 I made up a batch of these Amish banana muffins for tea time today. As soon as Gracie walked through the door we each had one with a cuppa.
I have a ton of old Amish recipes I picked up at an estate sale in Harmony Minnesota. Harmony is Amish country, and I was so happy to have been lucky enough to find such a treasure. I'll be making and posting the recipes just as fast as I can so you can all enjoy them too! What I love about Amish recipes are their simplicity. Minimal, fresh ingredients! You really can't go wrong.
~ preheat oven to 375 degrees F. ~
makes 6 to 8 big muffins, or 12 standard size
2 cups all purpose flour
2 teaspoons baking powder
1 teaspoon salt
1/2 teaspoon baking soda
1/2 teaspoon nutmeg
1/4 cup vegetable oil
1 large egg, slightly beaten
1/3 cup whole milk
1 cup ripe, mashed bananas
3/4 cup packed brown sugar
1 teaspoon pure vanilla extract
Grease 6 to 8 large muffin cups (or 12 standard size), line them with muffin papers, or use a Silpat/Demarle silicone muffin pan which requires no preparation.
In a large mixing bowl, combine: flour, baking powder, salt, baking soda, and nutmeg. Set aside.
In a medium mixing bowl, combine: vegetable oil, egg, milk, bananas, brown sugar, and vanilla.
Mix wet and dry ingredients together in the big bowl, just until combined and evenly moistened.
Fill muffin cups 3/4 of the way full. Bake for approximately 23 minutes, or until golden brown and a toothpick inserted into the center of a muffin comes clean.
Allow muffins to rest in pan for a few minutes before transferring to a wire rack to cool completely.  Store in an airtight container on the counter, for up to 5 days. Freeze any muffins you don't eat in 5 days. Serve warm or at room temperature.
Enjoy!
~Melissa
You may enjoy these related posts: