Print Friendly Version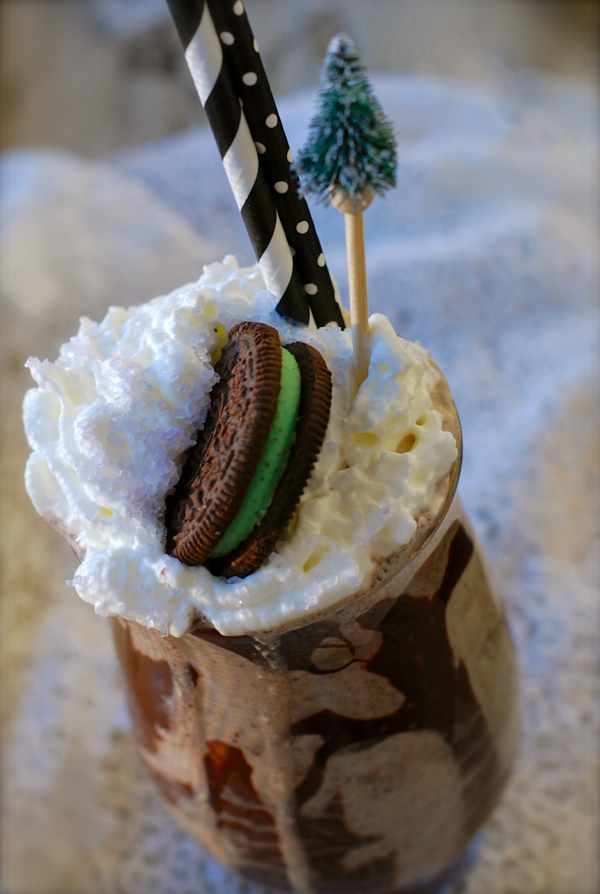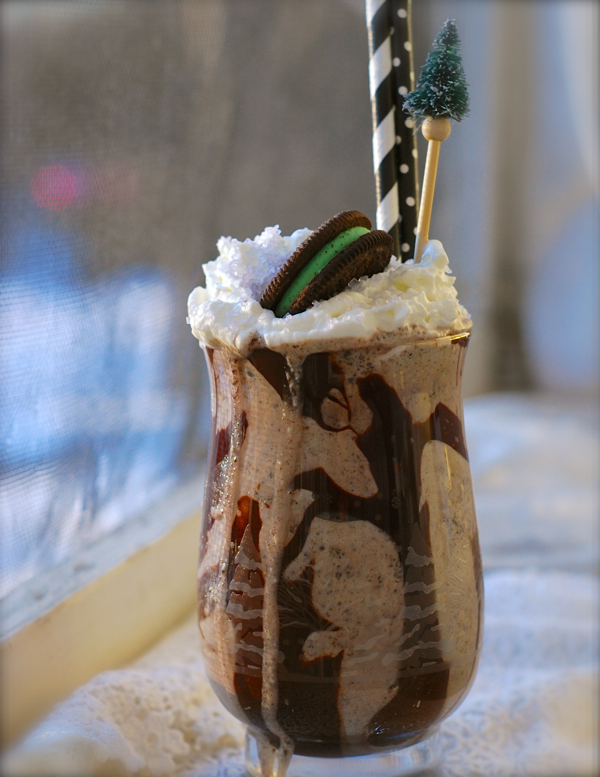 Sometimes it's fun to enjoy a cocktail that's masquerading as a decadent ice cream treat! We decided to create one for our New Year's Eve celebration this year. You could omit the alcohol for the kiddos or for people who don't imbibe. I think you're going to love this creamy, dreamy shake!
If you don't enjoy the flavor of mint, simply use plain Oreo cookies in place of the mint ones, and a shot of vodka in place of the peppermint schnapps.
for one shake:
3 big scoops vanilla ice cream
7 Oreo cookies, divided (I used mint creme)
splash of whole or 2% milk
1 shot peppermint schnapps OR plain vodka
1/4 cup melted chocolate chips
sweetened whipped cream
sprinkles (optional)
Place ice cream, Oreos, milk, and schnapps in the bowl of a blender. Blend until smooth. Drizzle the melted chocolate all over the inside of a tall glass. Pour shake into glass. Top with the whipped cream, sprinkles and a whole Oreo cookie. Serve with cute straws and a swizzle stick.
Cheers!
~Melissa
You may enjoy these related posts: