Print Friendly Version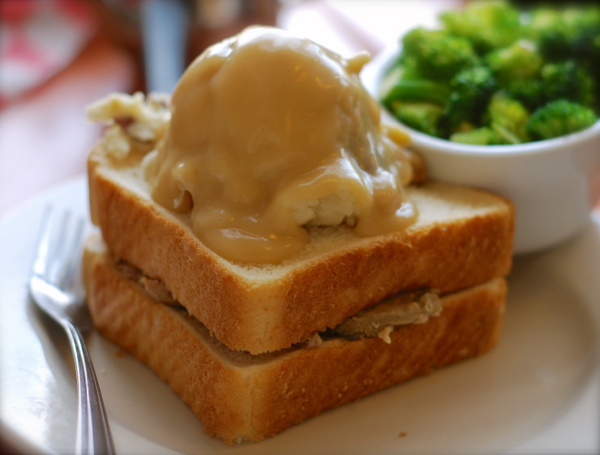 Are you ready for this awesomeness that was created using Thanksgiving leftovers? Ohmygosh! It's seriously the BEST! My family requests these every year after the holidays. Also delicious with roast beef or ham.
For one BIG Thanksgiving Turkey Stacker:
2 slices Texas toast bread (untoasted) or thick-sliced white bread
butter
 1/2 cup to 3/4 cup hot, leftover Thanksgiving turkey (or other, cooked turkey)
1/4 cup to 1/3 cup hot, prepared holiday stuffing (I used traditional sage-giblet stuffing)
1 large scoop hot mashed potatoes
turkey gravy
cranberry sauce (optional)
Place a slice of the buttered bread on a plate. Top with the hot turkey and hot stuffing. Place another slice of buttered bread on that, and top with a generous scoop of mashed potatoes and gravy! You can put some cranberry sauce on the inside of the sandwich too, if you wish. Or you can serve it on the side.
Enjoy!
~Melissa
You may enjoy these related posts: