Print Friendly Version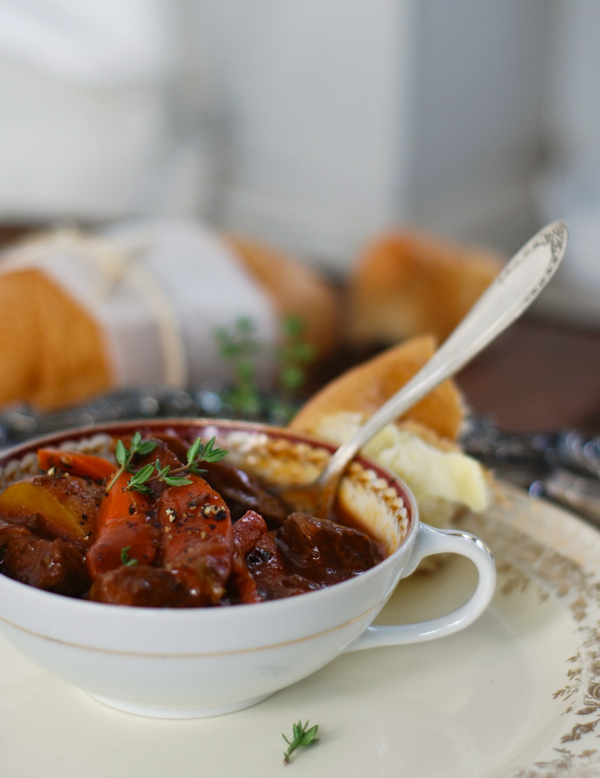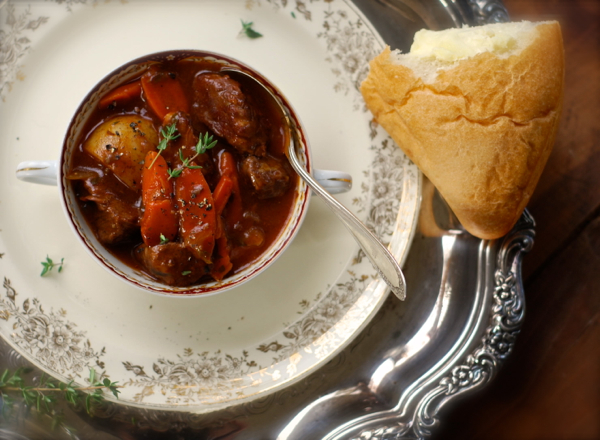 Mmmmmmm! Another lovely summer day. We've been soaking up every last bit of it. Today, swimming and dinner outside on a waterfront patio. What have you been up to? How many more days of summer vacation before your kids start school? We've started making an "end of summer bucket list" so we can squeeze in as much fun as possible. Eat more sweet corn… make a blueberry pie… make a bunch of zucchini bread… enjoy another blufftop/prairie picnic… go to the beach/swimming hole… make s'mores over a campfire… get ice cream cones at the local ice cream parlor for lunch… play frisbee… watch the clouds roll by… watch a sunset over the river in Colvill park. What's on your bucket list?
Here's a wonderful dish for busy days. I found the recipe while perusing my friend Danielle's blog over at Cozycakes Cottage.  I changed it up a bit, but  the idea is still the same… a delicious, cozy, comforting dinner you can start in the morning and that will be ready to enjoy when you walk through the door in the evening. What could be better than that? This was SO darn good. Jeff and Gracie demolished it! Thanks for a great recipe D! Definitely a keeper!
4 lb. chuck arm roast, (excess fat removed)
1/4 cup olive oil (I used extra virgin)
sea salt and freshly ground black pepper
1 large onion, chopped
4 stalks celery (cut into one inch pieces)
1 small can tomato paste (about 1/4 cup)
3 cups beef broth
1 cup red wine
2 Tablespoons Worcestershire sauce
4 large carrots, (peeled and cut into one inch pieces)
20 red baby bliss or yellow baby Dutch potatoes (the tiny ones)
3 bay leaves
2 Tablespoons fresh thyme leaves
5 Tablespoons minute tapioca
2 large cloves garlic, minced
Cut roast into 2 inch chunks and dry well with paper towels. Heat the olive oil in a heavy skillet or Dutch oven. Brown the beef in batches, and transfer them to a large (6 or 7 quart) crockpot. Salt and pepper the meat. Add the onion and celery to the skillet and saute until transparent. Add tomato paste, broth, wine and Worcestershire to skillet. Stir to combine. Bring to a gentle simmer and carefully pour this mixture over the meat in the crockpot. Add everything else to the crockpot and stir to combine. Cover and cook on the "high" setting for 6 hours. Remove bay leaves. Salt and pepper to taste and serve with your favorite bread, baguette or biscuits.
Enjoy!
~Melissa
You may enjoy these related posts: