Print Friendly Version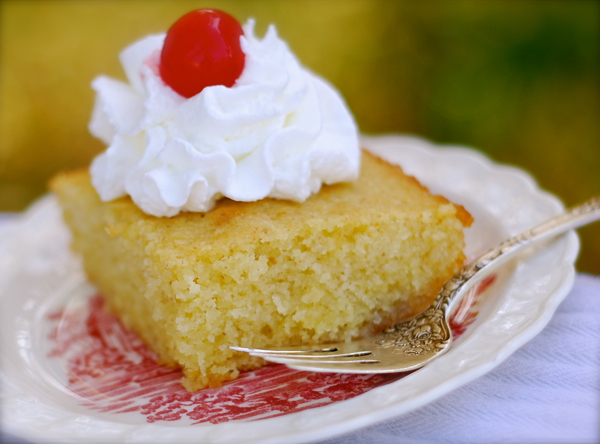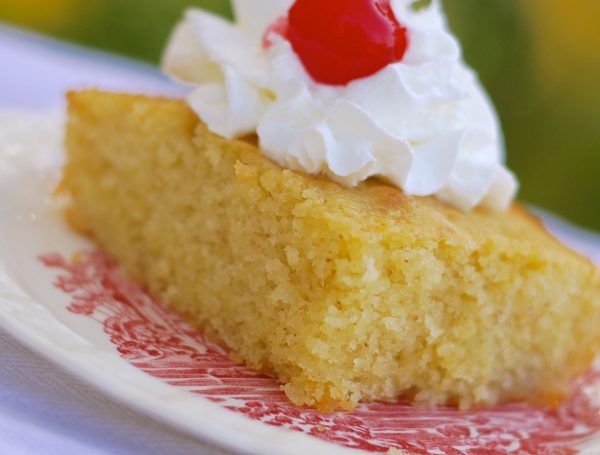 Here's an old fashioned recipe that my grandma gave to me! It's so easy and delicious. The perfect, quick dessert recipe to satisfy your sweet tooth!
makes one 8×8 square cake:
~ preheat oven to 350 degrees F. ~
1/2 cup butter, softened
1 cup sugar, divided
3 large eggs
1 teaspoon pure vanilla extract
1/2 cup all purpose flour
1/2 cup dry Cream of Wheat cereal (any type)
1 teaspoon baking powder
1/2 cup water
sweetened whipped cream
maraschino cherries
Butter an 8×8 inch-square cake pan.
In a large mixing bowl, beat 1/2 cup of the sugar with the butter until light and fluffy. Blend in eggs and vanilla. Add flour, cereal, and baking powder. Mix well. Pour into prepared cake pan. Bake 30 to 35 minutes, or until a toothpick comes out with a couple moist crumbs attached to it when inserted into the center of the cake.
Mix remaining 1/2 cup sugar and water in saucepan. Bring to boil over medium-high heat. Boil for 5 minutes. Once cake is done, remove it from oven and immediately pour the sugar syrup over the top. Cool completely in the pan, set on a wire rack. Cut into 9 squares. Serve with sweetened whipped cream and maraschino cherries!
Enjoy!
~Melissa
You may enjoy these related posts: