Print Friendly Version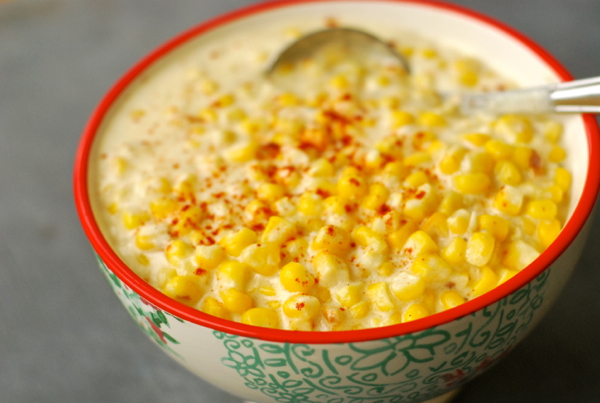 My daughter Grace has recently taken a liking to creamed corn. I decided to make up a batch of my favorite version last night to go with our dinner. It's sooooo rich and delicious. You could easily make this on the stove top, but I was in a rush yesterday so I threw the ingredients into the slow cooker. That way I wouldn't have to stand next to the stove and watch the pot. Easy peasy and wonderful as a side dish to your favorite comfort foods!
16 oz. frozen corn
8 Tablespoons butter (1 stick), softened
8 oz. cream cheese, softened
1/2 cup milk
2 Tablespoons sugar
salt and pepper to taste
smoked paprika garnish (optional)
Place corn, cream cheese, butter, milk, and sugar in the crock of a 3 to 4 quart slow cooker. Stir. Cover, and place on the HIGH setting for 2 hours or the LOW setting for 3 to 4 hours. Garnish with a sprinkle of smoked paprika if you wish.
Enjoy!
~Melissa
You may enjoy these related posts: