Print Friendly Version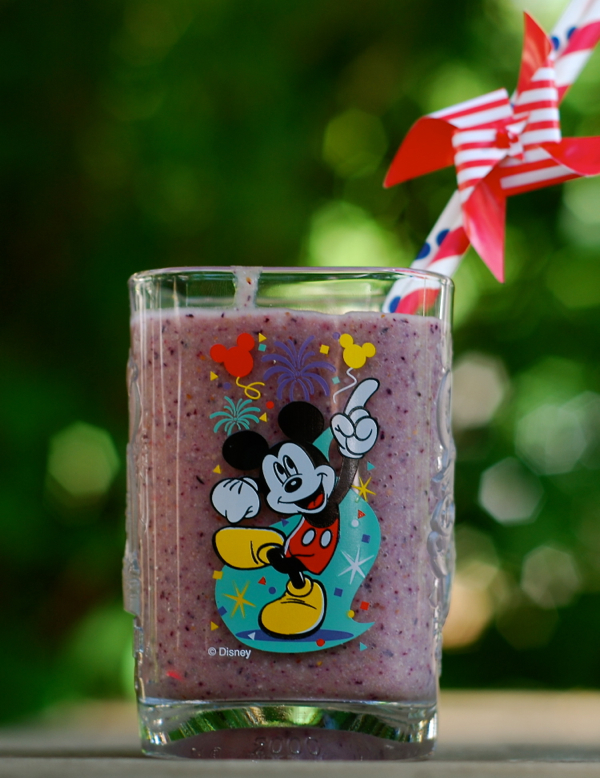 Disney World has opened a lovely juice and smoothie bar since my family last visited the park, and they posted a bunch of recipes online. I'm working my way down the list and posting them here so you can enjoy them too. This one was positively delicious!
Recipe source: Disney Senses Juice Bar
~ Banana Berry "Rejuvenation" Smoothie ~
1 serving
1 large, ripe banana
10 fresh or frozen blueberries
8 large, ripe strawberries
3 oz. unsweetened almond milk
2 Tablespoons shelled sunflower seeds
a little sprinkle of turmeric
a handful of ice
Place all ingredients in the bowl of a blender. Blend until smooth and frothy. Pour into a tall glass and serve immediately.
Enjoy!
~Melissa
You may enjoy these related posts: