Print Friendly Version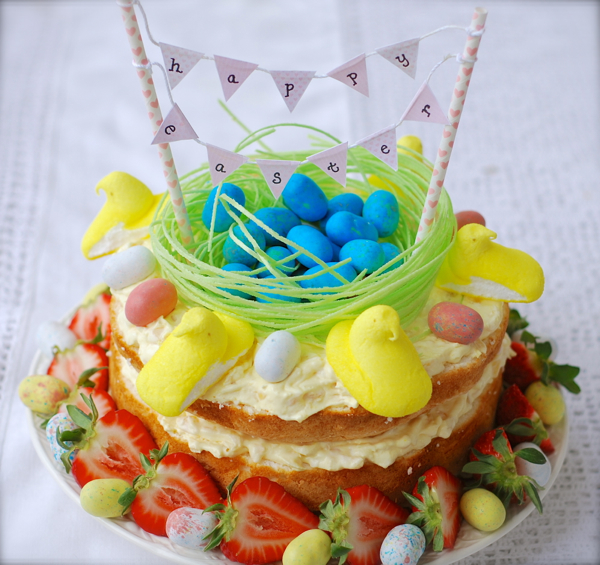 This year I decided to make the classic Pineapple Angel Lush Cake for Easter instead of my Three Day Coconut Cake. I had fun decorating it and went a little overboard. This is probably the easiest dessert I've ever made. It's light, fluffy, and fruity. Perfect for spring!
Note: If you don't have instant vanilla pudding, you can use banana or coconut pudding instead.
~ serves 8 ~
20 oz. canned, crushed pineapple (undrained)
3.4 oz. package instant vanilla pudding mix
1 heaping cup thawed Cool Whip
14 oz.  round angel food cake, cut into 3 layers
fresh berries
decorations
Place the undrained pineapple and pudding mix in a large mixing bowl. Mix well. Gently fold in whipped topping.
Place the bottom layer of the cake on a cake plate. Top with 1/3 of the pineapple mixture. Repeat with other two cake layers and pineapple mixture. Refrigerate for at least an hour before garnishing with berries and other decorations. Serve.
Enjoy!
~Melissa
You may enjoy these related posts: