Print Friendly Version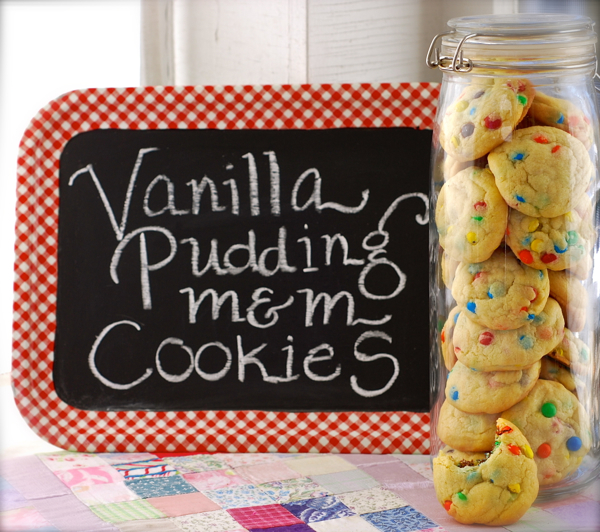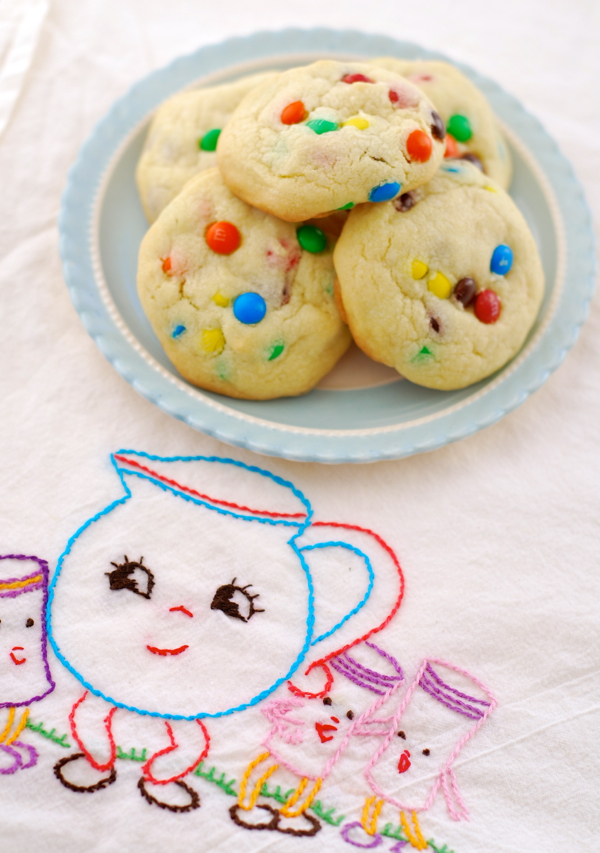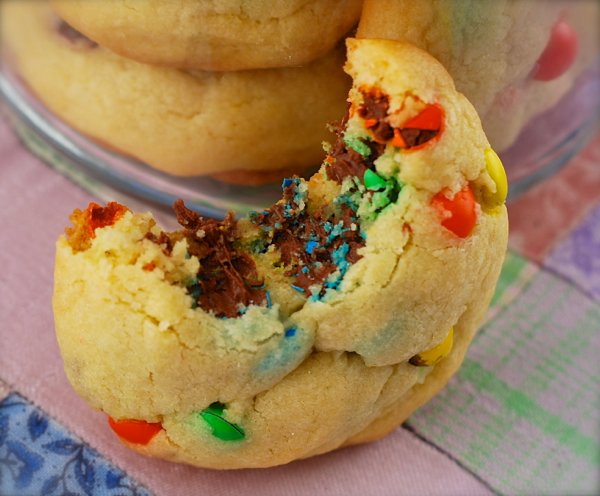 If you've never heard someone make yummy noises while eating a cookie that you baked, then you aren't using the right cookie recipe.
note: this is that cookie recipe.
You're welcome.
~ preheat oven to 350 degrees F. ~
2 and 1/4 cups all purpose flour
1 teaspoon baking soda
1 (3.4 oz) box instant vanilla pudding powder
1 cup unsalted butter, softened to room temperature
1 cup sugar
2 large eggs, lightly beaten
2 teaspoons pure vanilla extract
10 oz. m&ms candies (I used mini)
In one bowl: Combine the flour, baking soda, and unprepared pudding powder. Mix well.
In another bowl: Combine the butter, sugar, eggs, and vanilla until light and fluffy.
Combine dry and wet ingredients until well mixed. Add most of the m&ms candies and mix until evenly distributed.
Form dough into golf ball-sized balls. Place on lightly greased baking sheets, 2 inches apart OR use a Silpat mat.
Place extra candies on cookies so they look pretty.
Bake in preheated oven for 10 to 14 minutes, or until cookies are golden brown along the edges and soft-set in the middle.
Remove from oven and allow to cool on baking sheet for two minutes before transferring to wire racks.
Cool completely and store in an airtight container for up to 7 days at room temperature. These cookies freeze beautifully.
Yield: 2 dozen cookies.
Enjoy!
~Melissa
You may enjoy these related posts: