Print Friendly Version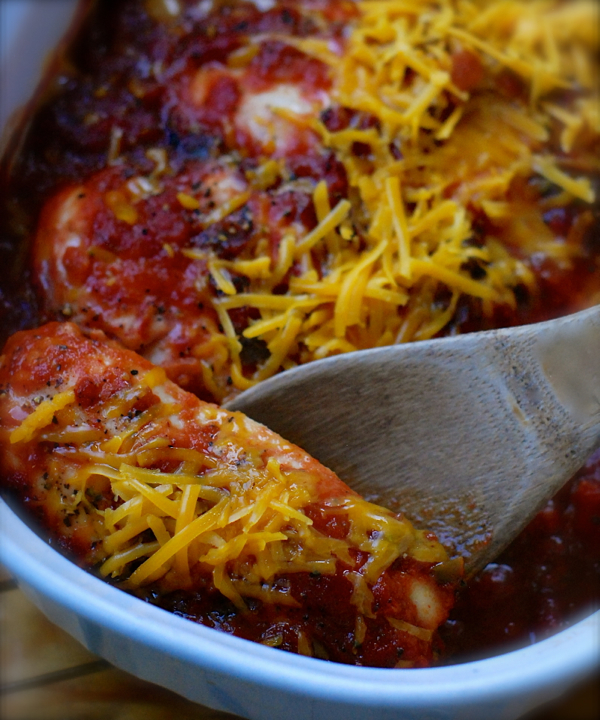 I'm always looking for new ways to prepare chicken, but sometimes I just have to make a tried and true recipe with minimal ingredients that I already know everyone loves. This is a great dish because I almost always have the ingredients in the refrigerator, and you probably do too. I serve it over rice with a simple tossed salad on the side. It's an easy, weeknight meal that you can get on the table in about 40 minutes from start to finish.
~ preheat oven to 400 degrees F. ~
4 boneless, skinless chicken breasts
1 and 1/2 cups thick and chunky salsa
1/4 cup brown sugar
1 Tablespoon Dijon mustard
2 teaspoons taco seasoning
cooked rice
4 to 6 oz. shredded sharp cheddar cheese
Pat fresh or completely thawed chicken breasts dry using paper towels. Place them in a casserole pan. In a medium mixing bowl, combine the salsa, brown sugar, mustard, and taco seasoning. Mix well and pour over chicken. Bake in preheated oven for 20 to 30 minutes, or just until completely hot and cooked all the way through. Remove from oven and sprinkle with the shredded cheese. Place a bed of rice on each of 4 plates. Top each with a chicken breast and some of the extra sauce from the casserole pan.
Enjoy!
~Melissa
You may enjoy these related posts: