Print Friendly Version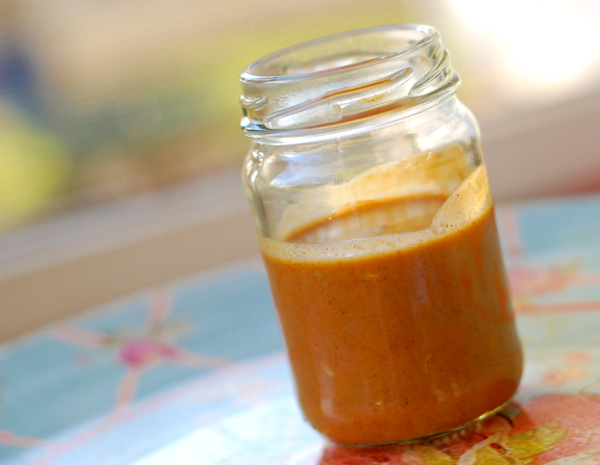 We love this delicious sauce on everything. It's wonderful as a dip for meats, veggies, fondue and mixed with balsamic vinaigrette as a salad dressing too.
In the bowl of a blender, combine:
1/4 cup ponzu sauce OR lite soy sauce
2 Tablespoons peanut butter, almond butter or miso paste
2 Tablespoons rice vinegar
1 Tablespoon extra virgin olive oil
1 Tablespoon coconut sugar, brown sugar, or honey
1 large garlic clove, minced
2 teaspoons Sriracha, or your favorite hot sauce
2 teaspoons dark sesame oil
1/2 teaspoon ground ginger
1/4 teaspoon smoked paprika
1/4 teaspoon Chinese 5 spice powder or 1/8 teaspoon each cinnamon and cloves
Pulse until all ingredients are mixed well and smooth. Pour into a glass canning jar with a tight fitting lid. This sauce will keep in your refrigerator for up to a month.
Enjoy!
~Melissa
You may enjoy these related posts: