Print Friendly Version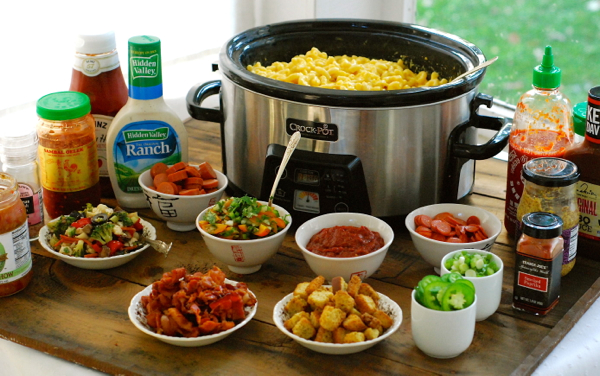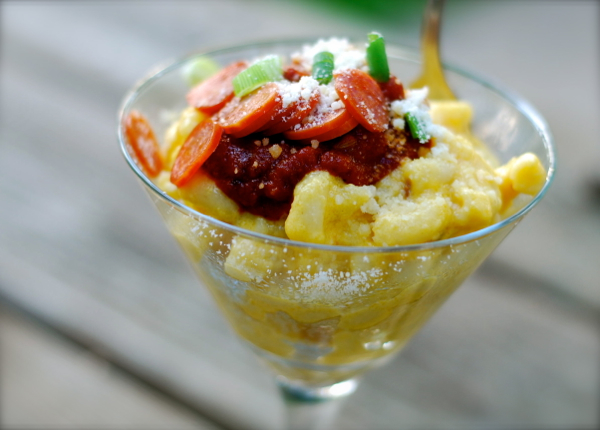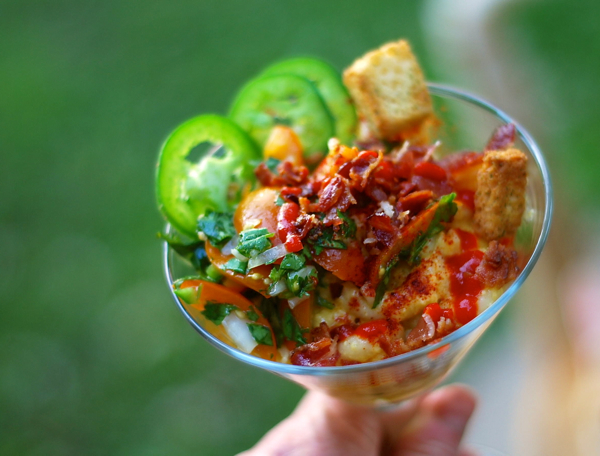 This is such a fun, easy, fairly inexpensive idea for an intimate autumn gathering. Last night we hosted a little dinner party and this macaroni and cheese bar was the star of the show. The key is to start with an excellent macaroni and cheese recipe and to offer lots of delicious, interesting toppings. Don't cook it too terribly long or it will begin to clump up… but one or two hours on the warm setting will be fine.
This recipe makes a lot and will feed a hungry crowd of about 8 to 10 people. You'll need a 7 to 8 quart slow cooker. Feel free to use a smaller Crock Pot and cut the recipe in half for a smaller gathering.
for the macaroni & cheese:
4 cups uncooked elbow macaroni
1 stick real, unsalted butter
5 heaping cups sharp cheddar cheese, grated
4 large eggs, lightly beaten
1 heaping cup full fat sour cream
2 (10 and 3/4 oz.) cans condensed cheddar cheese soup, undiluted (I used Campbell's)
2 cups whole milk
2 teaspoons prepared yellow mustard
Boil macaroni for 6 minutes. Drain well. Oil slow cooker crock (use vegetable oil… butter or olive oil will burn.)
In a medium saucepan, mix butter and cheese. Stir just until cheese is almost melted, but not necessarily smooth. Place cheese/butter mixture in slow cooker along with eggs, sour cream, soup, milk and mustard. Stir well. Add macaroni and gently fold in until evenly incorporated. Cover and cook on LOW setting for 2 and 1/2 hours, stirring occasionally. Serve in large martini glasses as soon as the macaroni and cheese is hot all the way through. Place on the "Warm" setting for up to 2 hours.
topping suggestions:
pizza sauce
Parmesan cheese
grated cheeses
mini pepperonis
smoked paprika
pico de gallo
sriracha hot sauce
sambal oelek chili sauce
salt and pepper
buttery crumbs or croutons
crispy fried bacon, crumbled
cooked hot dogs or sausage, sliced
ketchup
BBQ sauce
ranch dressing
chow chow relish
Dijon mustard
chopped green onion
fried, caramelized onions
sliced jalapenos or other hot peppers
chopped up fresh veggies
pickles
Enjoy!
~Melissa
You may enjoy these related posts: