Print Friendly Version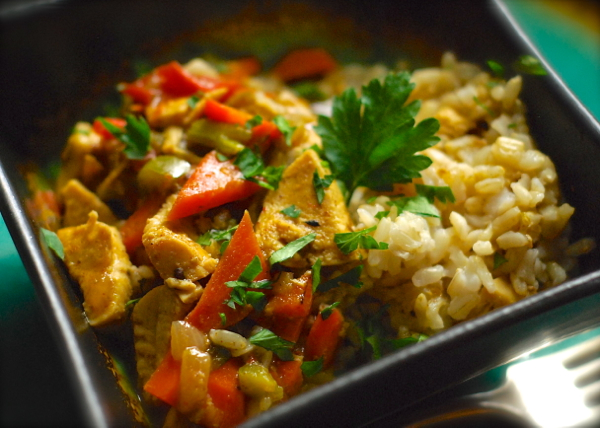 Oh myyyyyy, what a fabulous, relaxing, romantic Valentine's weekend. Roses and chocolate and pink champagne, oh my! My husband and I went to see 50 Shades of Grey, and then to a favorite wine bar, and on the way home we picked up a pepperoni pizza and a Mediterranean De-Lite pizza (my favorite) at Papa Murphy's. I always add an entire can of drained, quartered artichoke hearts, a bunch of minced garlic and extra Parmesan to the Mediterranean pizza and it's absolutely perfect with a glass of dry white wine. So fancy and yet so easy.
Hmmmm, what else has been going on? Not a whole heck of a lot here. I have to say, come February, I'm getting tired of winter and anxious to be able to get back outside without fear of my face freezing. I miss my long morning walks, morning tea on our front porch, and date nights on the deck. Sigh. Only about 2 and 1/2 months to go, and that's if it doesn't decide to snow until mid May like it did last year. Wah! 🙂 I know, whine, whine, whine.
I have still been cooking comfort food and I've been developing some delicious, healthy renditions of old family favorites. This particular recipe for mulligatawny was originally served over egg noodles and prepared with butter. I opted to serve ours over brown rice and substituted almost all of the butter with olive oil. I used 1/4 cup Tapioca starch in place of the original 1/4 cup of white flour and I doubled the veggies. Jeff and Grace loved it, and it made outstanding leftovers the next day.
1 Tablespoon unsalted butter
5 Tablespoons olive oil, divided
1/4 cup Tapioca starch
1 cup peeled, thinly sliced carrots
1 cup chopped celery
1 large onion, chopped
1/2 of a green bell pepper, seeds removed, chopped
1/2 of a red bell pepper, seeds removed, chopped
1/2 of an orange bell pepper, seeds removed, chopped
1 Tablespoon curry powder
1 teaspoon seasoned salt (I used Lawry's)
1 teaspoon freshly ground black pepper
4 cups cooked, shredded chicken
4 cups low sodium chicken stock (homemade if you have it)
2 Tablespoons cream sherry
Sriracha hot sauce for serving
chopped, fresh tomato chunks (for garnish, optional)
 chopped, fresh parsley (for garnish, optional)
Melt butter and 3 Tablespoons of the olive oil together in a heavy Dutch oven. Once hot, reduce heat to medium and whisk in the tapioca starch. Remove from heat and set aside.
In a separate, heavy skillet, heat the remaining olive oil. Once hot, add the carrots, celery onion and bell pepper. Saute over medium heat until veggies are tender and lightly browned. Add them to the Dutch oven and toss them with the tapioca mixture to coat. Add the curry powder, salt, pepper, shredded chicken, stock and sherry. Mix well. Simmer over low heat for one hour, stirring occasionally to insure it doesn't burn to the bottom of the pot.
While the mulligatawny is simmering, you can cook your brown rice according to package directions until tender.
To serve: Scoop about 1/2 cup of the brown rice into each individual serving bowl. Scoop some of the mulligatawny over the rice. This recipe will serve approximately 6 to 8 people.
Season with a little Sriracha hot sauce, top with fresh chopped tomato and parsley if you wish.
Enjoy!
~Melissa
You may enjoy these related posts: