Print Friendly Version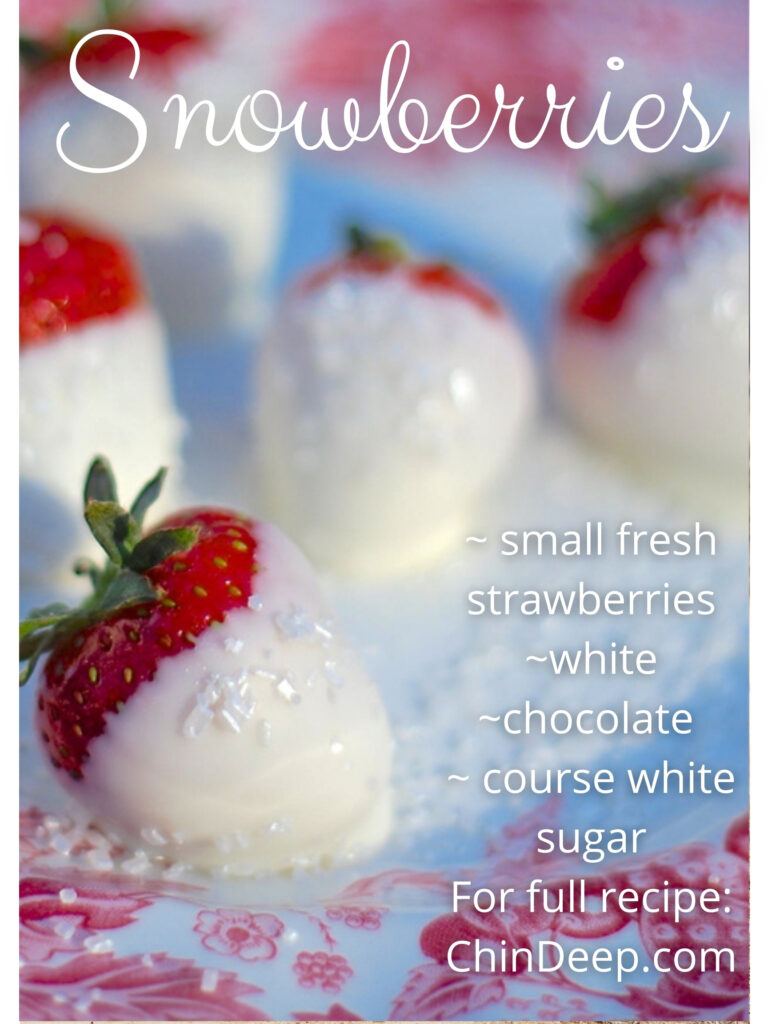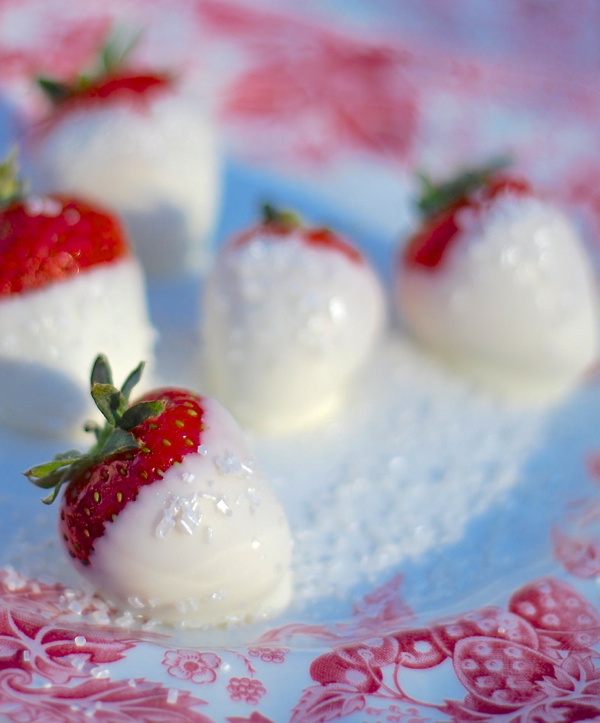 Remember the scene in the movie "Elf" where Buddy's friend, Arctic Puffin, asks him if he wants to eat snowberries? Well, if you haven't seen Elf yet, you really have to. It's SO funny! Look for the scene (It's pretty close to the beginning) and make up a batch of these easy, delicious, vanilla covered strawberries for the occasion!
small, fresh strawberries, washed and patted dry
white vanilla almond bark, or white chocolate
decorative white sugar
Melt the almond bark/white chocolate in a microwave-safe bowl. Do this in 15 second increments, just until it's melted. Dip prepared strawberries about 3/4 of the way into the chocolate, leaving a little red showing at the top. Place dipped berries on a sheet of waxed paper and sprinkle with the sugar before the chocolate has a chance to dry. Allow to sit out, at room temperature, until the chocolate is completely set. Remove from waxed paper and serve.
Enjoy!
~Melissa
You may enjoy these related posts: