Print Friendly Version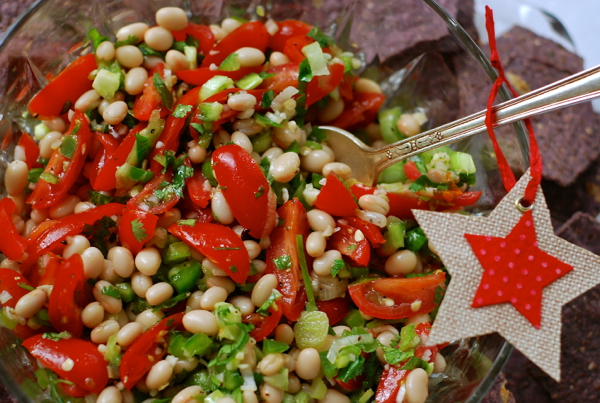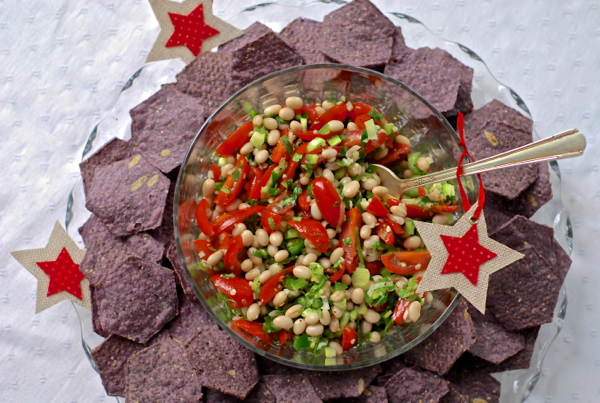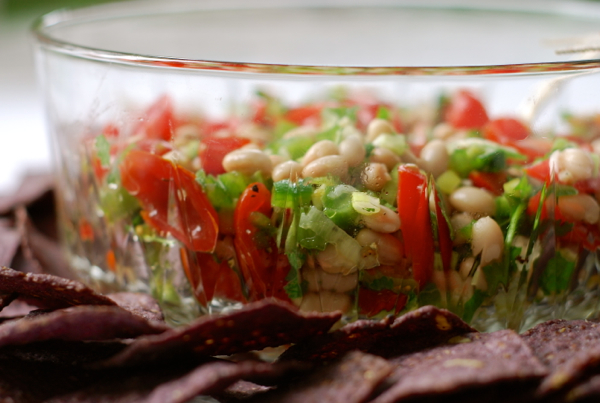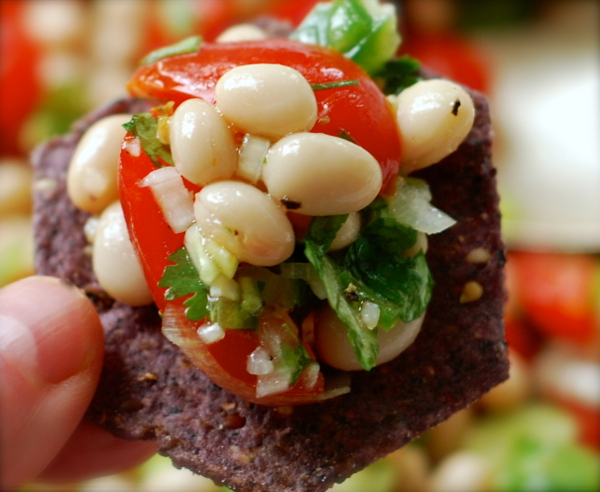 With Memorial Day weekend coming up I decided to create a recipe for healthy chips and salsa featuring Food Should Taste Good's blue corn chips. I made the salsa with red grape tomatoes and white navy beans for the whole red white and blue patriotic theme. It turned out so delicious, and so pretty too! Serve this at your next picnic or pot luck for those who want a fresh,delicious snack without the guilt.
1 (15 oz.) can navy beans, drained and rinsed very well
10 oz. grape tomatoes, quartered
juice of 1 large, juicy lime or lemon
2 Tablespoons extra virgin olive oil
1 large jalapeno pepper, stem removed, chopped fine
2 green onions + green tops, sliced thin
1 small handful fresh cilantro, chopped
1 to 2 garlic cloves, minced
salt and freshly ground black pepper, to taste
1 to 2 bags Food Should Taste Good's blue corn chips
Place all salsa ingredients in a medium serving bowl. Toss to evenly combine. Serve with the blue corn chips on the side for scooping up the salsa.
Enjoy!
~Melissa
You may enjoy these related posts: