Print Friendly Version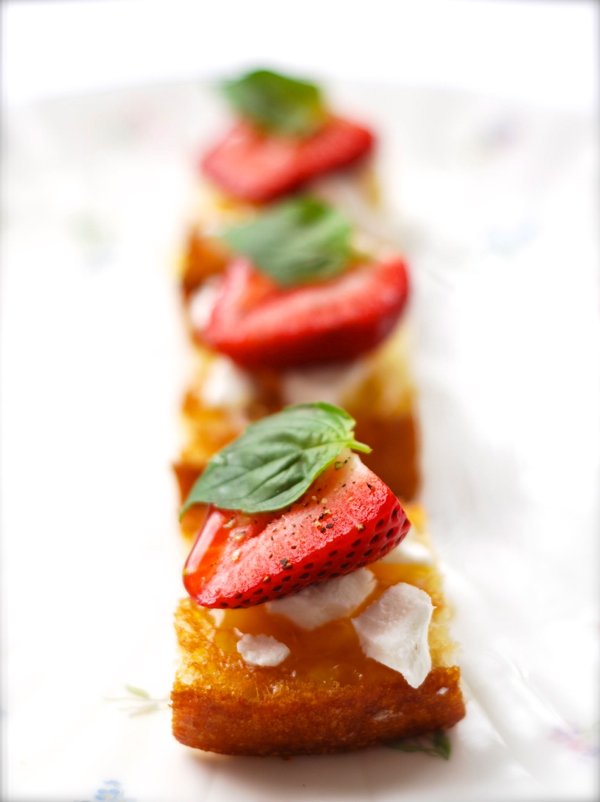 It's the morning of my 23rd Mother's Day and I'm up early. We watched one of my new favorite movies last night after enjoying an incredibly yummy dinner of seared sesame ahi tuna. Jeff was busy in the kitchen preparing that while I made pressed Italian sandwiches and Special-K bars for today's picnic gathering with family. We always have fun when we're creating recipes in the kitchen together. A little music playing while we sip wine and talk.
Anyway, Jeff started falling asleep during the last half hour of the movie and I had to keep telling him to wake up so he didn't miss the good parts. I can't say enough good things about this film. It's called About Time, and it's got something for everyone. Set in beautiful Cornwall and London, England. The main character's family enjoys tea on the beach every morning, and he discovers on his 21st birthday that he can time travel. The soundtrack is so pretty. You have to see it. I think you'll love it.
Here's a delicious bruschetta that I dreamed up. It could pass as an appetizer if you skipped the lemon curd and used more chevre on the toast as a base for the fruit. Otherwise, this is most definitely a dessert bruschetta. It's fantastic served with moscato, prosecco or riesling. Count on 2 or 3 for each person. Oh, and trust me on the black pepper. Don't add too much, but don't skip it altogether either. There is something magic about pairing black pepper with berries and other fruit (strawberries in particular.)
makes 12 bruschetta
12 baguette rounds or cibiatta cut into small pieces
butter
lemon curd
chevre
6 medium, ripe strawberries, hulled and halved vertically
honey
12 small, fresh basil leaves
black pepper
Butter the little pieces of bread on one side. Cook them in a skillet, over medium-low heat, as you would grilled cheese. Cook just until lightly golden on both sides. Remove from skillet and place on a cooling rack to cool.
Once cooled, transfer to a pretty serving platter. Top each with some lemon curd, a few crumbles of chevre and half of a strawberry. Squirt a dab of honey on each strawberry, followed by a basil leaf. Sprinkle a tiny bit of black pepper over the top. Serve immediately with your favorite dessert wine.
Enjoy!
~Melissa
You may enjoy these related posts: