Print Friendly Version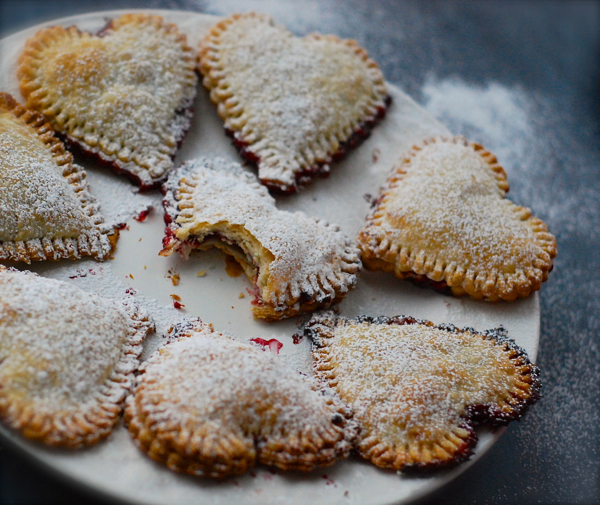 "You're my Honeybunch, Sugarplum
Pumpy-umpy-umpkin, You're my Sweetie Pie
You're my Cuppycake, Gumdrop
Snoogums-Boogums, You're
the Apple of my Eye
And I love you so and I want you to know
That I'll always be right here
And I love to sing sweet songs to you
Because you are so dear!"
~Judianna Castle
I made an apple pie a few days ago and decided to make up a batch of these little cuties with the extra pie dough. They're very easy to make and bake up in about 10 minutes. They make a wonderful picnic basket or lunchbox dessert. You can use pre-made dough if you wish.
~Sweetie Pies~
Preheat oven to 425 degrees F.
Roll out pie crust dough on a lightly floured surface. Cut out pastry hearts with a heart shaped cookie cutter. In the center of each heart, place a dollop of your favorite jam or pie filling. Place another pastry heart on top. Using a fork, gently seal edges of hearts together. Prick each heart with a fork to allow heat to escape the sweetie pies as they bake. Bake for about 10 minutes, or until lightly browned. Cool on a wire rack or a cutting board. Sprinkle with powdered sugar.
Enjoy!
~Melissa
You may enjoy these related posts: