Print Friendly Version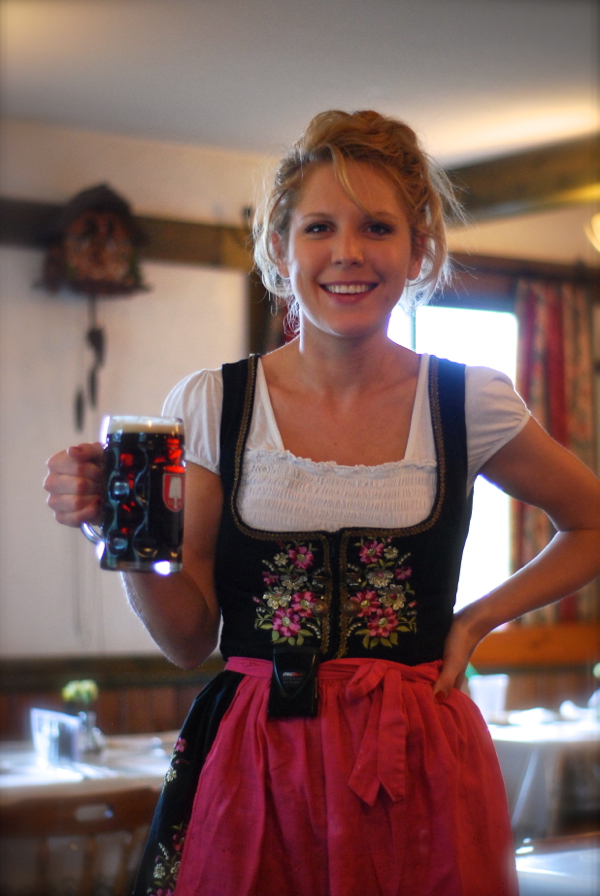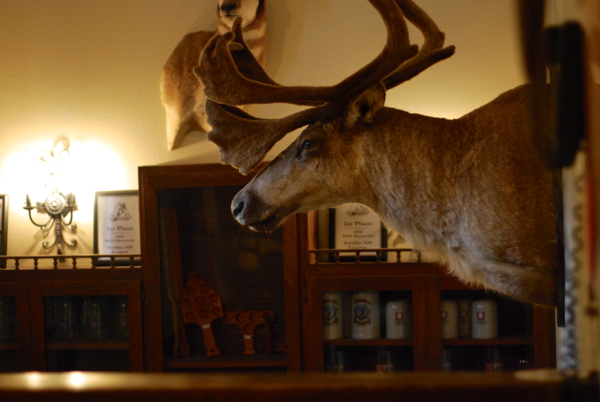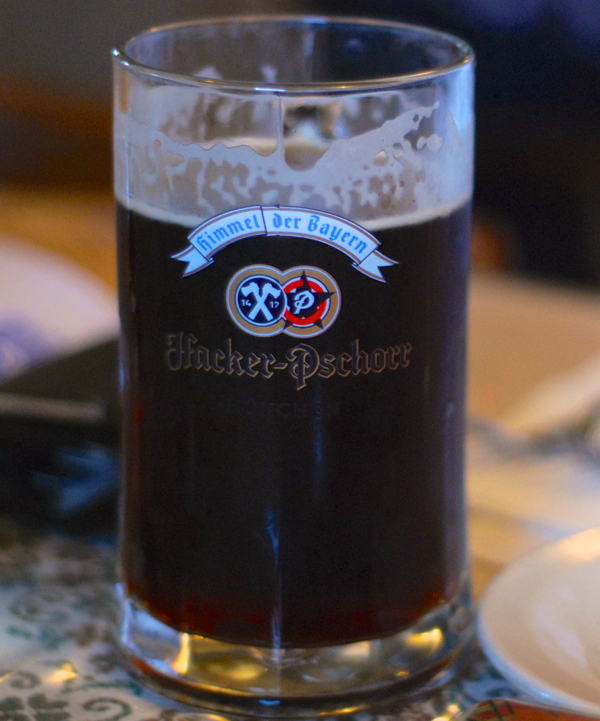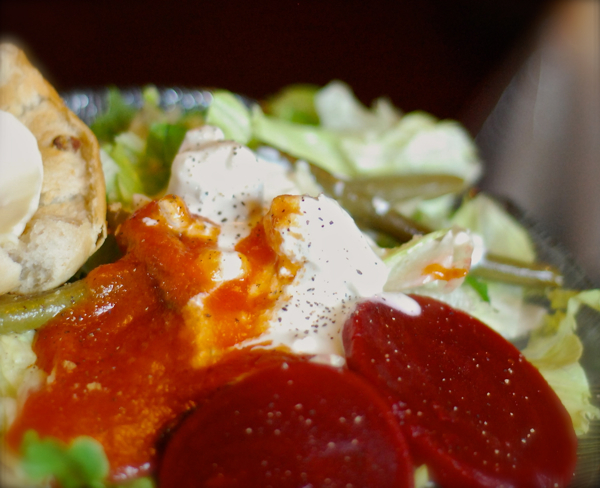 German tossed salad with pickled beets & green beans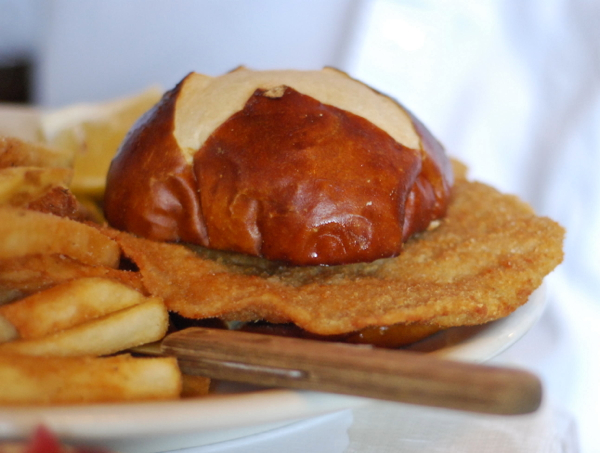 German BLT (aka schnitzel sandwich)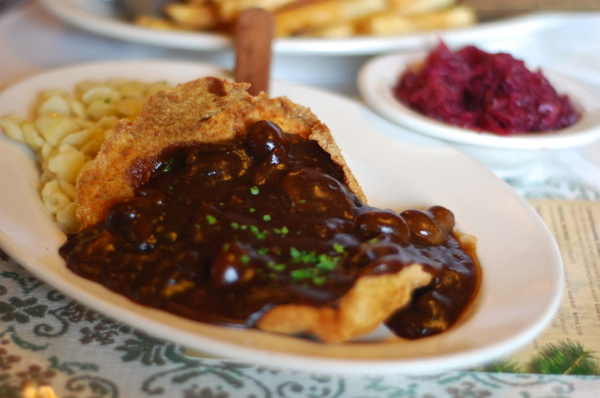 Jagerschnitzel with spatzle & purple cabbage kraut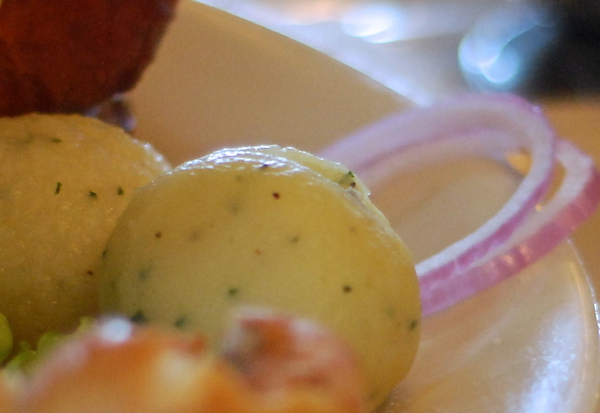 potato dumplings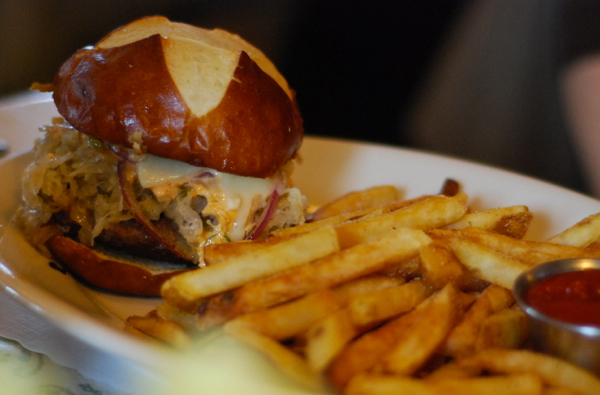 Bavarian Burger & Pommes Frites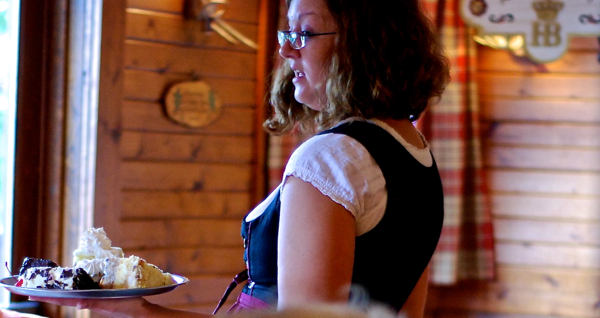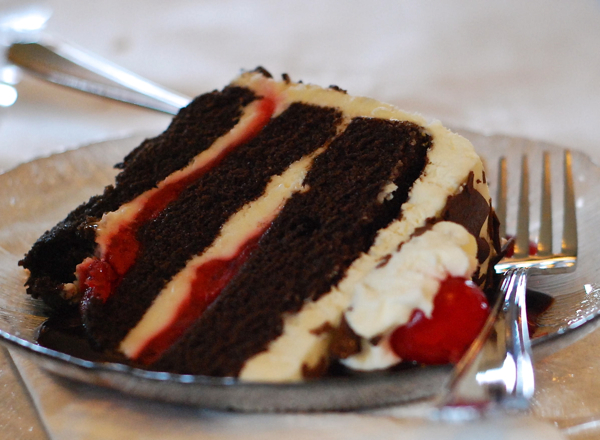 Gasthaus Bavarian Hunter's Black Forest Cake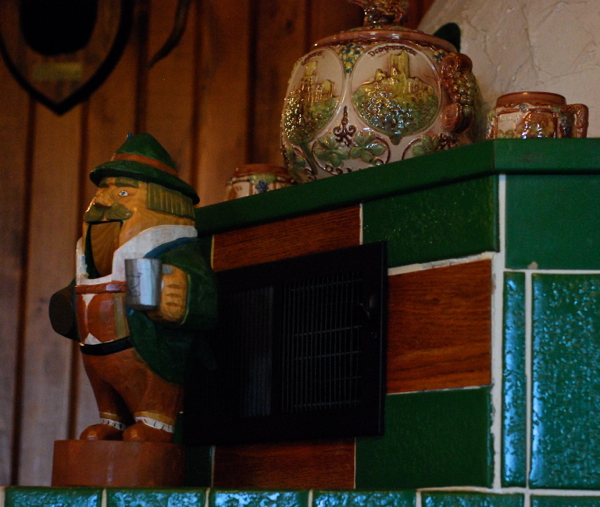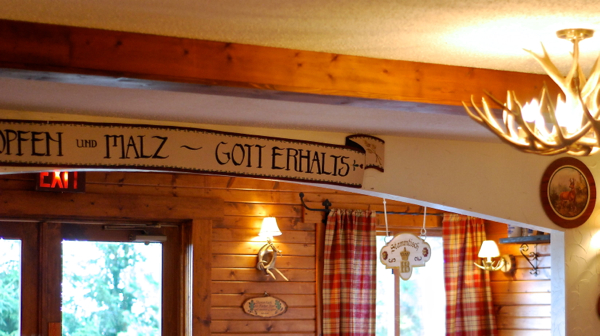 We spent a memorable day in Stillwater yesterday. It was misty and cool and just the kind of day when you have to bring a sweater "just in case." We drank hearty German beer, delicious wine and noshed on stick-to-your-ribs German fare at one of our favorite Geraman restaurants, Gasthaus Bavarian Hunter. I treated Jeff to dinner here for his birthday when we were first dating, and since then we've returned for the fantastic Sunday buffet with my grandparents Darling and Papa. We've enjoyed the decadent food and made memories here. The Gasthaus offers a great sampling of their menu on Sundays by offering a buffet. It's a wonderful value and will give you a chance to taste a huge variety of German fare.
Yesterday was a Saturday and we ordered from the regular lunch menu. Jeff and Gracie got the ~ German BLT sandwiches (pictured without the bacon…) BLT the Gasthaus Way: Breaded or unbreaded pork cutlet with double-smoked bacon, lettuce, tomato and served on a pretzel roll.
I had the Jagershcnitzel: ~ Hunter's special pork schnitzel in a rich mushroom sauce with Geraman spatzle and German purple cabbage kraut.
Our friend Jon had the Bavarian Burger: ~ 1/3 lb. Angus burger with Swiss cheese, sauerkraut, house 1000 Island dressing served on a pretzel roll with pommes frites.
We all had a tossed German salad with pickled beets and green beans.
Gracie enjoyed a big slice of the Black Forest Cake (okay… I may have taken a bite or two.)
Have you tried any new restaurants lately? I'd love to hear about it!
XO,
~Melissa
You may enjoy these related posts: