Print Friendly Version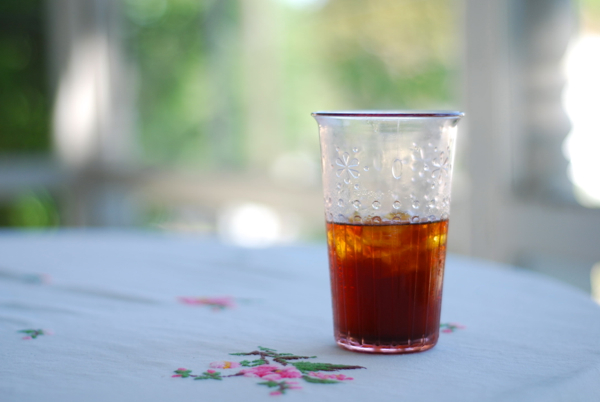 Have you ever had cold press? It's not just French press, chilled and iced. There's something magical that happens when you brew the coffee with cold water for 8 to 12 hours. So beautiful, and a little coarse sea salt added at the end…well…I can't quite explain it. You'll just have to try it for yourself. You're in for a treat.
Makes 2 drinks:
 1/3 cup ground coffee (medium grind)
1. In a French press coffee pot, stir together coffee and 1 1/2 cups water. Cover and let rest at room temperature overnight or 12 hours.
2. Strain twice through a coffee filter or cheesecloth.
3. Pour over ice, add milk if desired, and a sprinkle of coarse sea salt
You're Welcome 😉
~Melissa
You may enjoy these related posts: