Print Friendly Version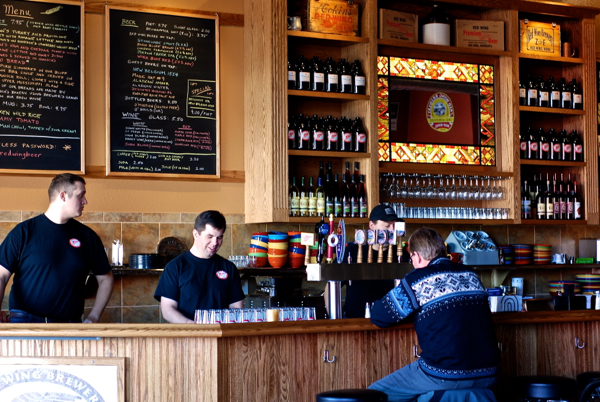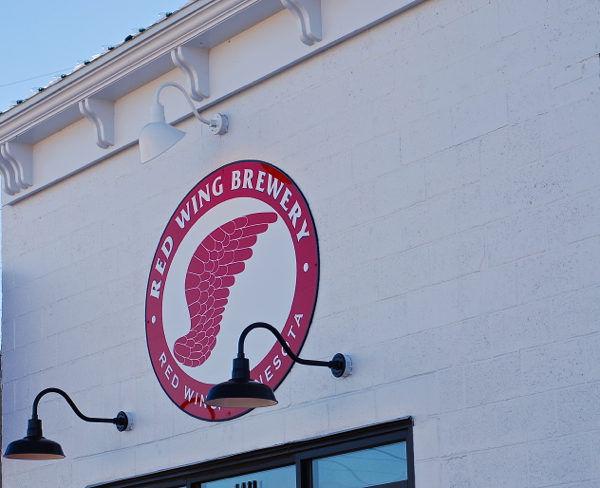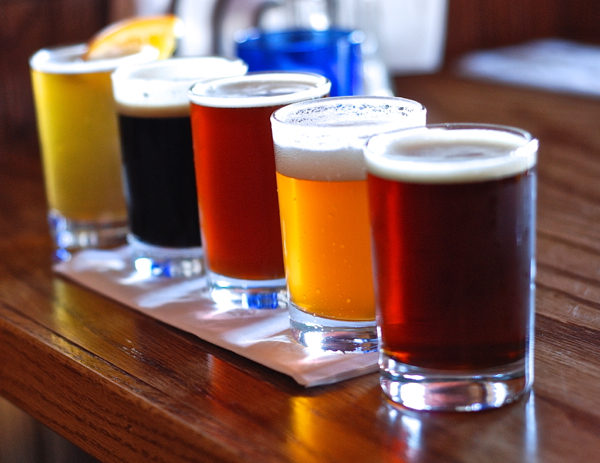 This past weekend we visited a new Red Wing establishment, the Red Wing Brewery. I love the feel of the place, very cozy, yet open and airy with lots of natural light. They offer a great lunch menu that's always evolving. When we visited, Jeff and I shared a turkey sandwich with provolone served on Hanisch Bakery bread that's made with the brewers hops used to create the beer! I thought this was a nice touch. Jeff enjoyed a mug of their German Chili, and I had a mug of the Minnesota Wild Rice Soup. Both were made in house, and very good. Gracie tried the pulled pork sandwich, and said it was the best she'd ever had. High praise since she's tried a lot of different pulled pork sammies. Another unexpected surprise was the great service. The staff is friendly and very attentive, happy to answer all of your questions.
Jeff and I each sampled all of the craft beer offered at the brewery via their beer flight sampler option. We loved them all, but our favorites were the Porter and IPA.
I was delighted to read about the history of beer brewing in Red Wing on the brewery's website. I included a LINK  in case you're interested too.
We thoroughly enjoyed the experience and can't wait to go back. If you're in the area, stop in for a yummy pub lunch and a pint!
Cheers!
~Melissa
You may enjoy these related posts: