Print Friendly Version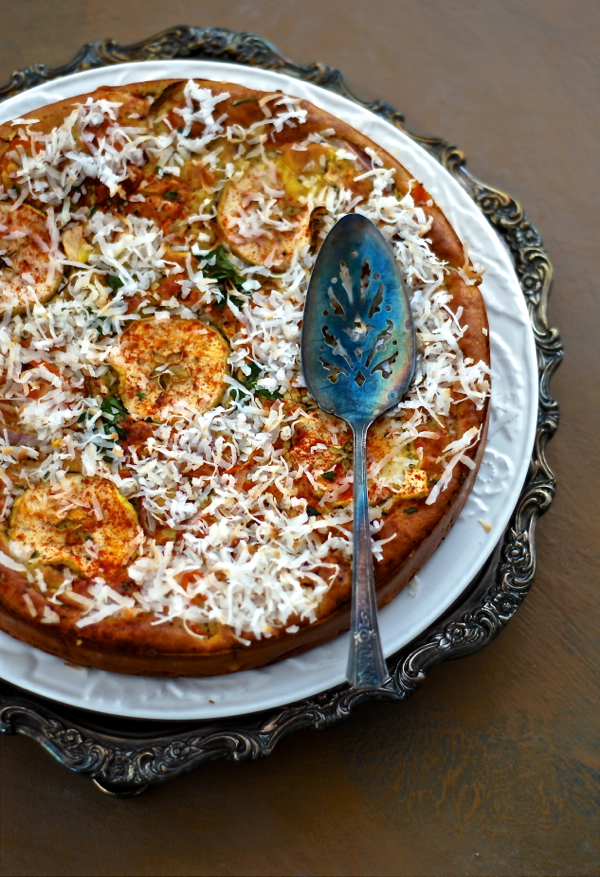 There's no school today, so Gracie is going to join me for tea, and we're working on illustrations while we watch a chick flick…not sure which one yet…what are your favorites?
I made this lovely quiche for a tea party last week, and it turned out so good. Sweet, slightly spicy, with the wonderful flavor of curry and sharp cheddar that work together so well. Yummy, yummy stuff. Some nice tea parings for this quiche are: Oolong, Dragon Well, or Genmaicha. Or, if you're hosting a girlfriends' lunch…maybe a glass of Gewurztraminer.
~ preheat oven to 350 degrees F. ~
2 and 1/2 cups shredded sharp cheddar cheese
8 oz. feta cheese, crumbled
1/2 cup tart apple, unpeeled and cubed
1 small onion, chopped fine
1 large carrot, peeled and thinly sliced
1/4 cup raisins
2 teaspoons fresh garlic, minced
2 Tablespoons butter
2 small boneless, skinless chicken breasts or thighs, cooked and chopped
8 large eggs
3/4 cup Bisquick
1 cup cream
2 teaspoons Dijon mustard
2 teaspoons Sriracha hot sauce
2 Tablespoons sweet curry powder
2 Tablespoons brown sugar
1 teaspoon ginger powder
1/2 teaspoon thyme
1/4 teaspoon cinnamon
1/4 teaspoon nutmeg
1 teaspoon salt
1 teaspoon freshly ground black pepper
a few dashes of cayenne pepper
for garnish:
apple slices
 coconut flakes
fresh parsley
smoked paprika
Prepare a deep quiche pan with a removable bottom by spraying it with cooking spray, lining it with cooking parchment so it goes up past the top of the pan on all sides, and then spraying the parchment. OR…use a Demarle Grande Mold, which doesn't need any preparation at all.
Once pan is prepared, sprinkle the cheddar on the bottom, followed by the feta.
Saute the onion, apple, carrot, raisin and garlic in the 2 Tablespoons butter until tender. Place this mixture on top of the cheese.
Beat the eggs, bisquick, cream, mustard, hot sauce, curry, brown sugar, ginger, thyme, cinnamon, nutmeg, salt and peppers in a mixing bowl by hand,  just until frothy and evenly incorporated.
Pour the egg mixture over everything in the pan. You may have to shift the ingredients, using a rubber spatula, so it all fits.
Decorate the top of the quiche with coconut flakes, apple slices, a little chopped fresh parsley, and a light sprinkle of smoked paprika.
Place in a 350 degree oven for about 40 to 45 minutes, or until firm and golden.
Enjoy!
~Melissa
You may enjoy these related posts: