Print Friendly Version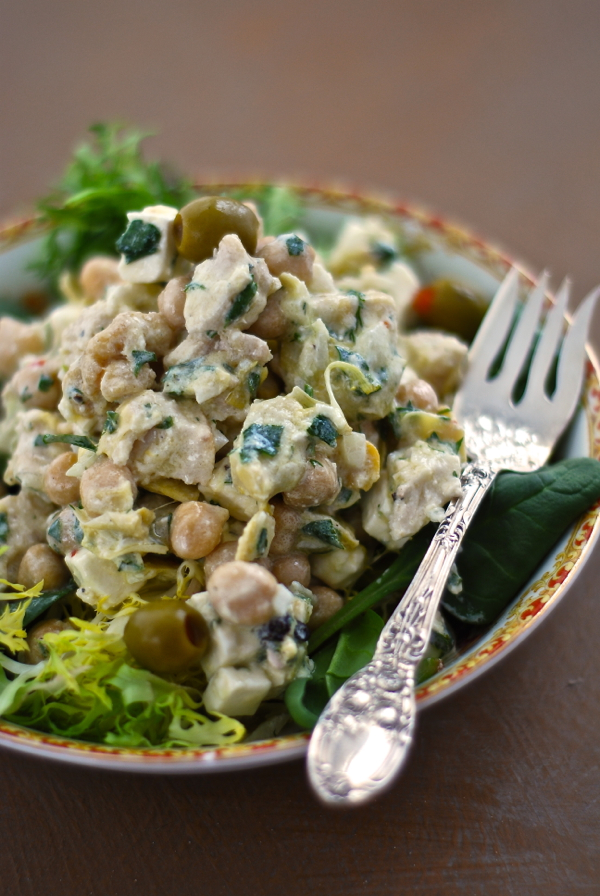 Hello Friends! Sorry it's been so long since I've written a "real" blog post. I've mostly just been passing recipes on to you without really saying much else. I've been so busy with so many things in my professional life…and then last week, I started my Spring cleaning. For some reason. I can't seem to convince the obsessive side of me that it's still winter. I started on the kitchen (because everyone knows that once your kitchen is truly cleaned and organized that it counts for being about half way done.) None of the other rooms take a beating the way a kitchen does. Well, that's true in my house anyway. I actually scrubbed the top of my cupboards, switch plates, and that little crease in between the fridge and the fridge door. Who does that?
This week I'll be starting the final editing on my novel, so I can start sending out my proposals. In the mean time, I'll be working on layouts for the tea book, and deciding once and for all exactly what I want to do with it. There has been some interest, so I'll explore those avenues first. I've also been toying with self publishing, or starting my own little house (what what?) I know. I said I'd never self publish, and I still might not, but with the way the publishing industry has changed (even since my last book was published,) there are a lot of good things to be said for just doing it yourself. I'm amazed, actually. It seems the playing field has been leveled (somewhat,) as long as you know what you're doing. Hmmmmm….we'll see.
We've had a relaxing couple days. We went to the new Red Wing Brewery for lunch yesterday, and tried a flight sampler of all the beers they make there. Really yummy stuff! I took some photos, and I'll be describing our visit in more detail later…but, if you find yourself down here in bluff country, they make a great pulled pork sandwich, homemade chili and soups, and some amazing brews! Maybe check it out. We spent the rest of the day relaxing, watching movies and playing Bananagrams.
Today we had a lazy Sunday morning, went to get fish tacos for lunch and then Cherry Berry Frozen Yogurt for dessert. YUM! Now I can hear Jeff upstairs in Gracies room, prepping the walls and woodwork for their first coat of paint! She chose this beautiful saffrony, gerbera daisy orange for the walls, and a pretty white shade for the woodwork….we'll also be painting a big chalkboard area on the wall with chalkboard paint…and putting in new carpet. Once her room is done….we'll be moving on to our living and dining room! Ralph Lauren "Vista Blue" suede paint on the walls…and white woodwork everywhere! Ahhhh! So excited to start this project. It's going to totally change the feel of our home. After the living and dining room, we're redoing the kitchen (in my dream colors ~ Red and white!) and after that…..well, I don't want to get too far ahead of myself, but I really am excited.
Anyhoo….enough about me. Here's the recipe for the delicious, healthy salad pictured above. It makes a great lunch served on a bed of spring greens, dinner served on homemade pita or a side dish, served in cute little bowls or teacups. Full of awesome flavors.
2 cans chickpeas, rinsed and drained well
1 can artichoke hearts, drained and cut into bite size pieces
1/2 cup extra virgin olive oil
1/4 cup purple or green onion, chopped fine
2 large cloves garlic, minced
1/2 teaspoon red pepper flakes
8 oz. block feta, crumbled
1 cup chopped, fresh Italian parsley
2 teaspoons lemon zest
juice of one lemon
1/4 cup real mayonnaise
2 Tablespoons fresh dill, chopped fine
coarse sea salt and freshly ground black pepper, to taste
2 boneless, skinless chicken breasts cooked, chilled and cut into bite size pieces
green olives for garnish
Combine everything in a large mixing bowl. Mix to incorporate all ingredients well. Cover and chill until ready to serve.
Enjoy!
~Melissa
You may enjoy these related posts: