Print Friendly Version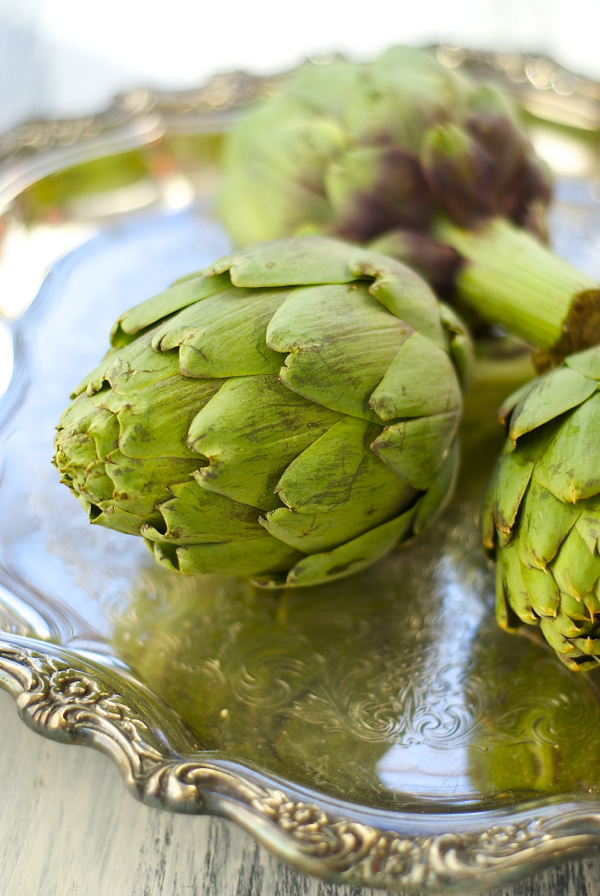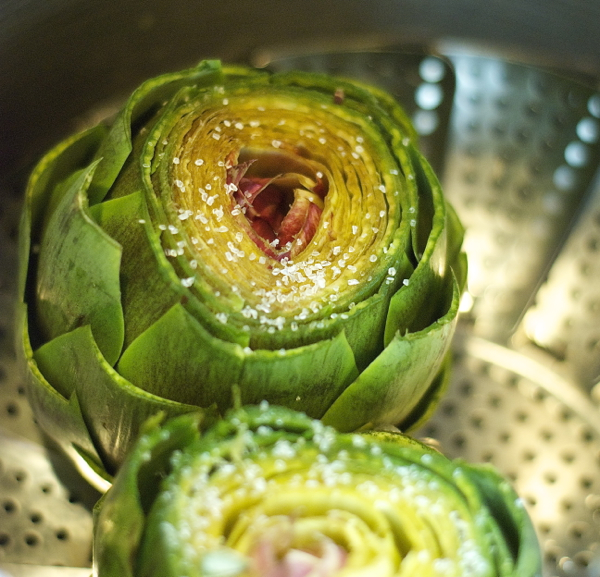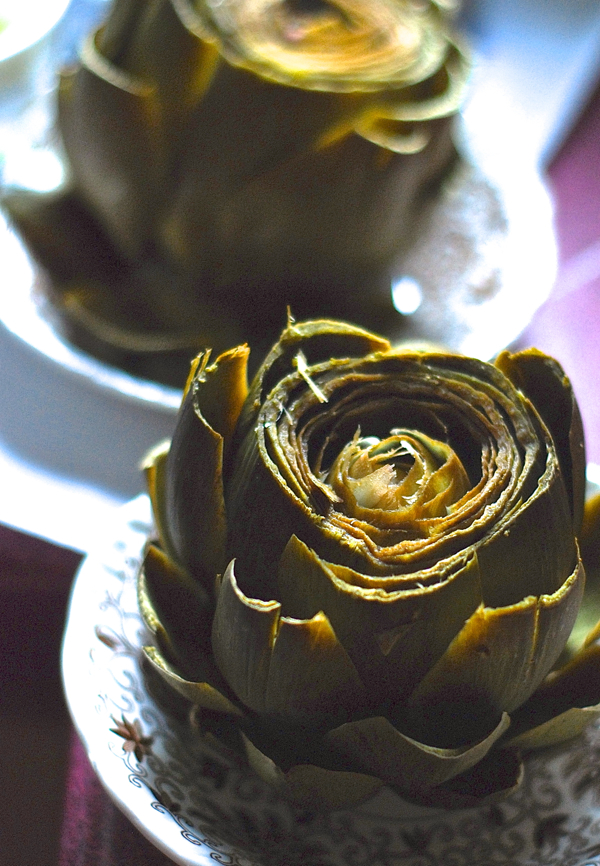 Happy Friday! Here's an elegant appetizer for your next gathering. Steamed artichokes are so easy and delicious. Perfect served with drawn garlic butter and a glass of Pinot Grigio. Jeff and I had some for lunch in front of the fireplace a few days ago. Romance!
whole, fresh artichokes
sea salt
butter
garlic
Wash artichokes. Using a serrated knife, cut off stems so artichokes sit flat. Discard stems. Cut off top third of artichoke, and using a kitchen shears, trim the tips of the leaves. Place a steamer basket in a large stock pot over an inch of water. Place artichokes, top side up, in steamer basket. Sprinkle trimmed tops with a little coarse sea salt. Cover, and steam for 30-40 minutes or until you can easily pull a leaf from the artichoke.
Melt butter, skim white froth from top. Mince a little fresh garlic and add it to the butter.
Plate the artichokes. Serve with the butter. Pull leaves off, dip in butter and scrape the tender artichoke off using your teeth. Avoid eating the prickly center. Pull the fuzzy layer off of the bottom and eat the bottoms too! SO delicious!
Enjoy!
~Melissa
You may enjoy these related posts: