Print Friendly Version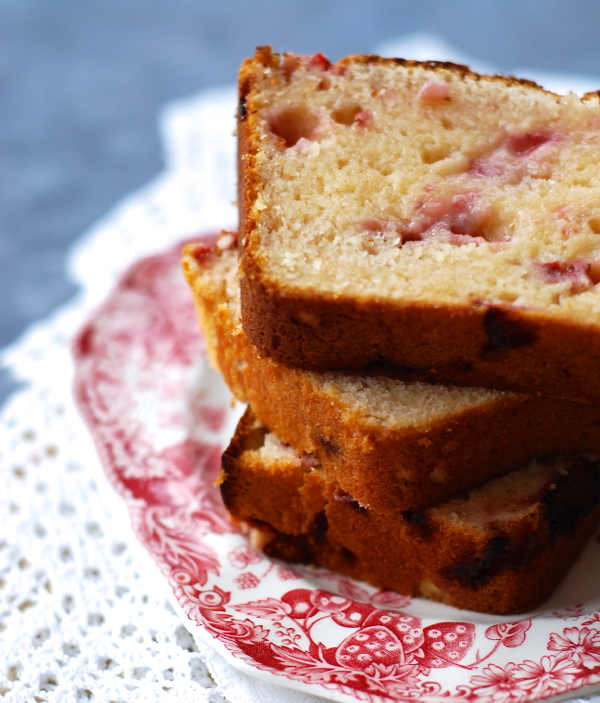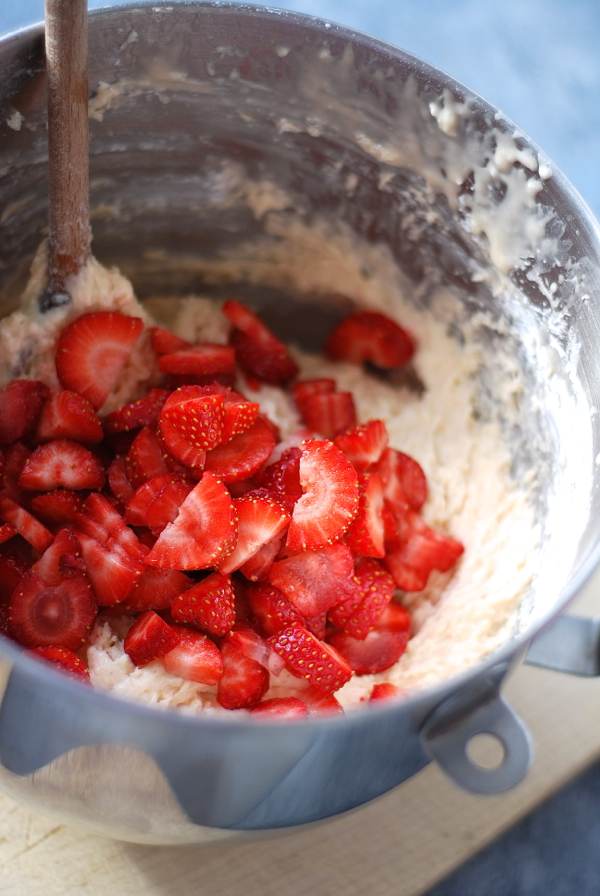 This is one of my favorite recipes for tea bread. The flavors are the perfect accompaniment to almost any black tea or fruit tea. I make this for our Valentine's Day breakfast every year, but it's awesome any time.
If you'd like to make a loaf you'll need :
1/2 cup butter, softened (plus a little more for the pan)
1 cup sugar
6 to 8 oz. cream cheese, softened
2 large eggs
6 Tablespoons strawberry milk (I use Nestle Quick)
2 Tablespoons white vinegar
1 teaspoon vanilla extract
2 cups flour
2 teaspoons baking powder
1/2 teaspoon baking soda
1/2 teaspoon salt
1 and 1/2 cup fresh strawberries, coarse chopped
Wash and chop strawberries. Blot a little to remove excess water and juice. Set aside. Generously butter a 9×5 loaf pan. Mix butter, sugar and cream cheese until fluffy. Add eggs, strawberry milk, vinegar and vanilla. Mix well. In a separate bowl, combine flour, baking powder, baking soda and salt. Gradually add flour mixture to wet ingredients. Mix until just combined. Gently fold in the strawberries. Batter will be thick. Pour into loaf pan. Bake at 350 degrees F for 55 to 65 minutes (or until a toothpick comes clean when inserted in center of loaf.) Allow to cool for 20 minutes before turning out onto a wire rack. Eat warm or at room temperature. Cool completely before storing in an airtight container in the refrigerator. Be prepared to hear yummy noises when you serve this 🙂
Enjoy!
~Melissa
You may enjoy these related posts: