Print Friendly Version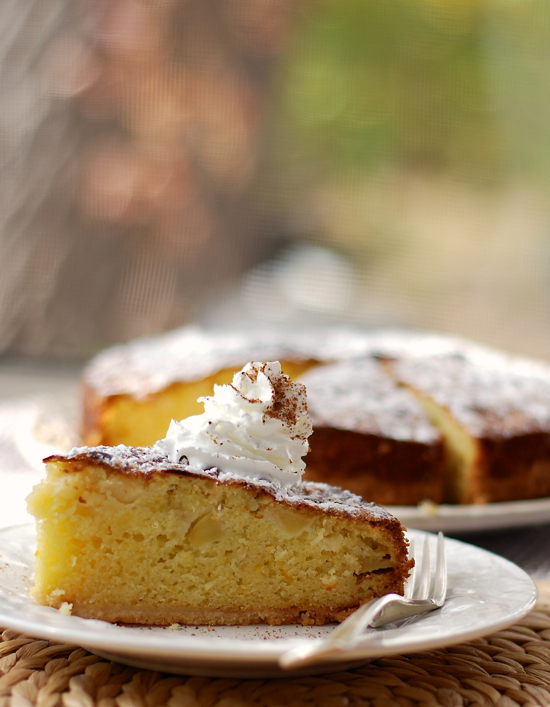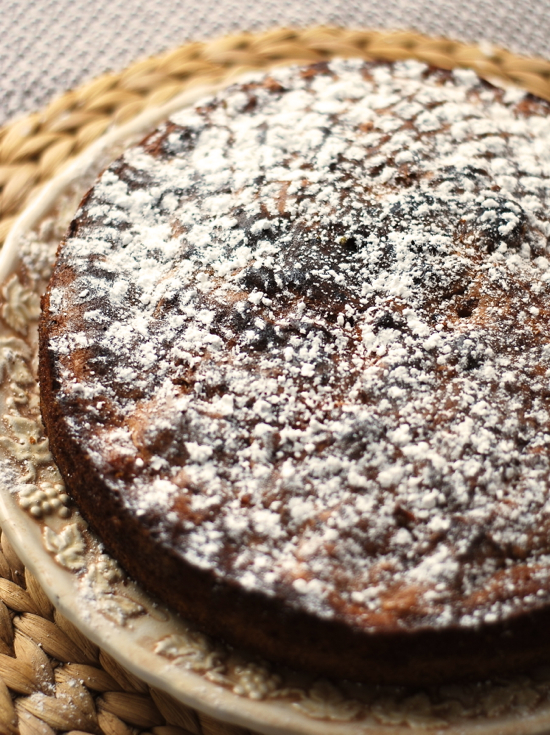 I adore simple cakes that pair well with tea. Lemon pound cake, cinnamon tea cake, vanilla cupcakes, and this crackly almond pear cake are at the very top of that list. Desserts don't have to be complex to make good teatime fare. In fact, I have found the exact opposite to be true. Take the humble butter shortbread or cream scone, for instance. I can't think of  better treats to nibble with tea. This dessert was inspired by this idea. Sometimes less really is more. Happy TeaTime Tuesday, Tea Lovers!
ps… this works well with apples too!
serves 12
2 cups all-purpose flour
1 and 1/2 cups brown sugar
3/4 cup cold butter, cut into small pieces
1/2 teaspoon salt
3/4 cup whole milk
2 large eggs
3 Tablespoons all-purpose flour
zest of one orange
1 Tablespoon baking powder
1 teaspoon pure almond extract
2 cups pears, (peeled, cored and cut into 1/2 inch chunks)
1 large egg white
2 Tablespoons sugar
Butter a 9-inch springform pan. Blend 2 cups flour, 1 and 1/2 cups brown sugar, butter and salt until crumbly. Press one cup of this mixture into the bottom or the prepared springform pan so it goes up the sides 1/2 inch. Mix milk, eggs, 2 Tablespoons flour, orange zest, baking powder and almond extract. Stir remaining crumb mixture into milk mixture until just combined. Fold in pears. Pour into pan. Beat egg white with mixer until foamy. Add the 2 Tablespoons sugar. Beat until soft peaks form. Spread over cake batter. Bake at 350 degrees F for about one hour, or until a toothpick or wooden skewer come clean when inserted in center of cake. Cool for 30 minutes on a wire rack. Remove sides of pan. Finish cooling. Remove cake to a cake plate with a cover.
Enjoy!
~Melissa
You may enjoy these related posts: