Print Friendly Version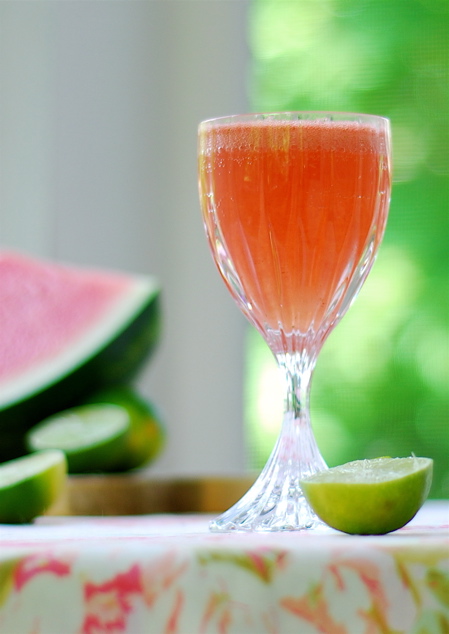 ~ watermelon green tea fresca ~
You may have heard of the popular Latin beverage agua fresca, a refreshing drink that can be made by combining water and any number of fresh fruits. Well, I decided to expound on this idea, and instead of using water as the base of my drink, I used green tea. I am so excited to share this recipe with you. It's wonderful, and so good for you.
for 2 servings:
1 and 1/2 cups sweet, seedless watermelon chunks
1 cup cold green tea
juice of 1/2 lime
3 Tablespoons sugar
1/2 cup ice cubes
4 large mint leaves
ginger ale or ginger beer
Place all ingredients, except the ginger ale, in the bowl of a blender. Blend until smooth. Pour into glasses and top off with a splash of ginger ale. Enjoy immediately.
Happy TeaTime Tuesday!
~Melissa
You may enjoy these related posts: