Print Friendly Version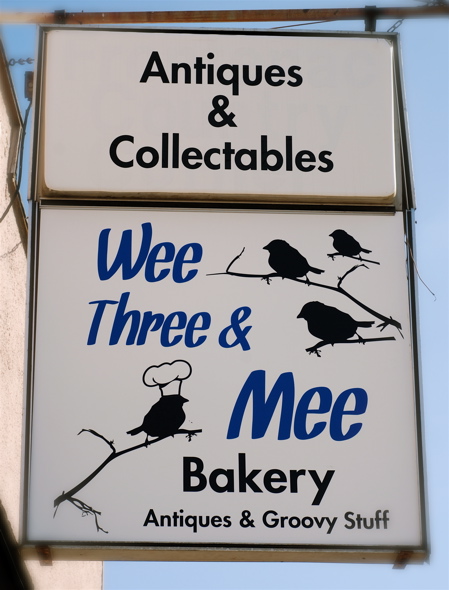 I usually do a "Six Senses Saturday" post on Saturdays, and I was all excited to head back to the Nelson Creamery today with my little fam so we could try their amazing pizza that has gotten so many rave reviews! But, alas, Gracie isn't feeling well. So instead we're laying low, drinking tea and watching movies. I'm knitting and crocheting and actually starting to make a dent in my (crazy) yarn stash. I'm making a very special soup recipe this evening that I will share soon…baking more bread (have I mentioned how much I LOVE this recipe? yes? 10 million times you say okay, okay…I'll try to stop telling you about it. Hee hee)…the "usual" goings on in the Placzek household during the winter months. What are your favorite winter rituals?
Anyhoo…today I'll tell you about a little road trip I took with two of my favorite people.  😉
Yesterday…Nancy, Bonnie and I took a little drive to Frontenac for lunch and thrifting at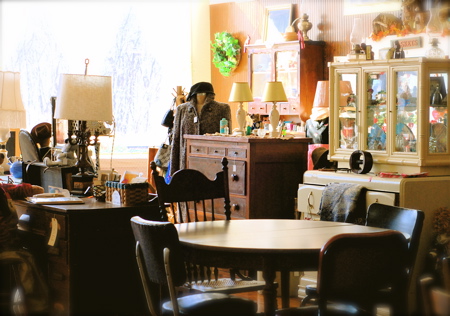 Wee Three & Mee is a combination bakery, antique/thrift store, and they also prepare a lovely prix-fixe menu for lunch.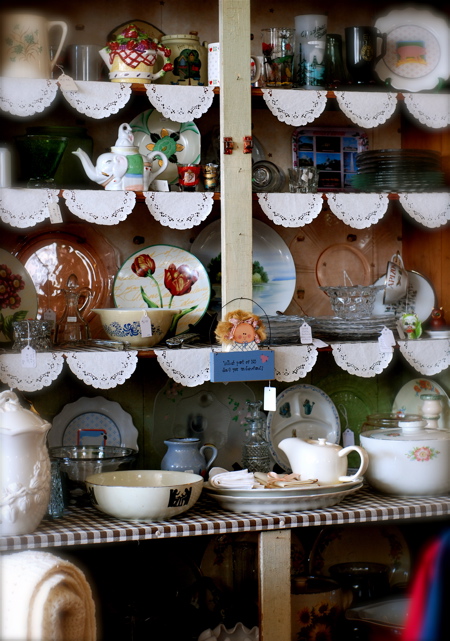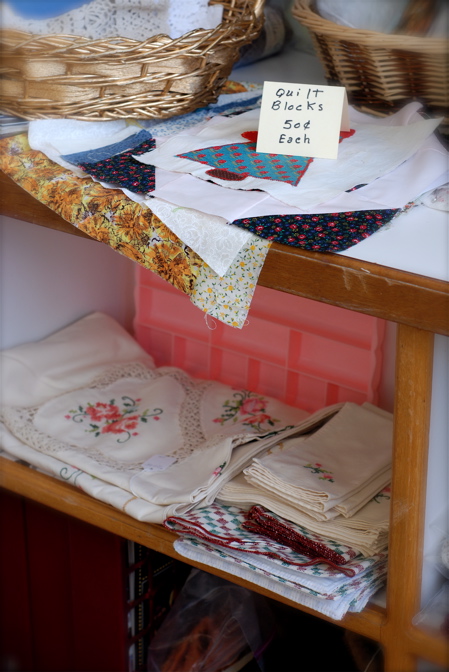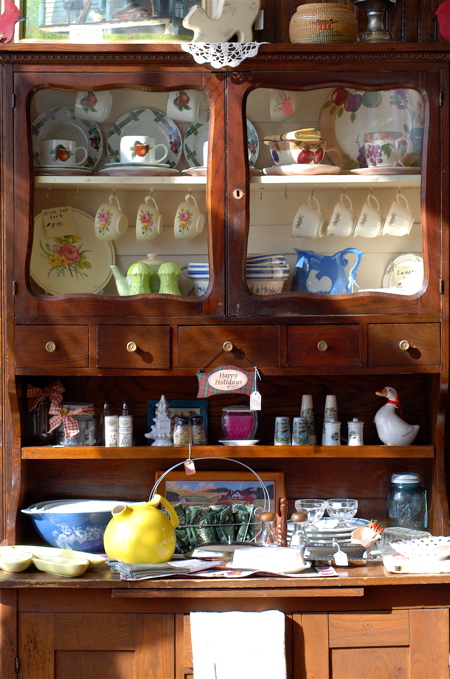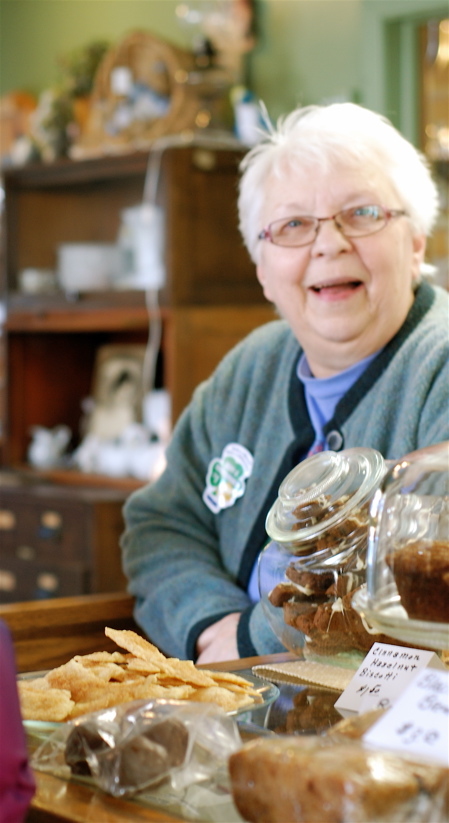 yummy sausage, cheddar, veggie quiche & fruit…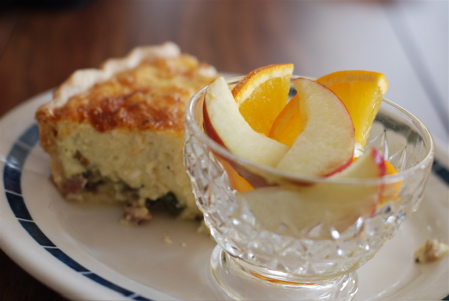 assorted dessert bars…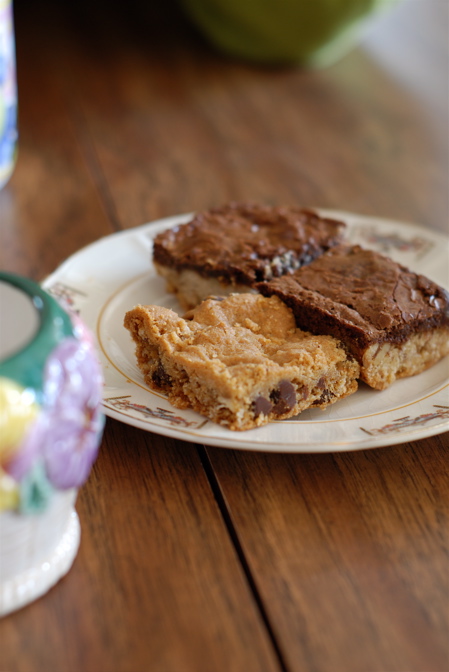 and, of course…TEA!
( I had the Yogi Mayan Cocoa Spice…mmmm!)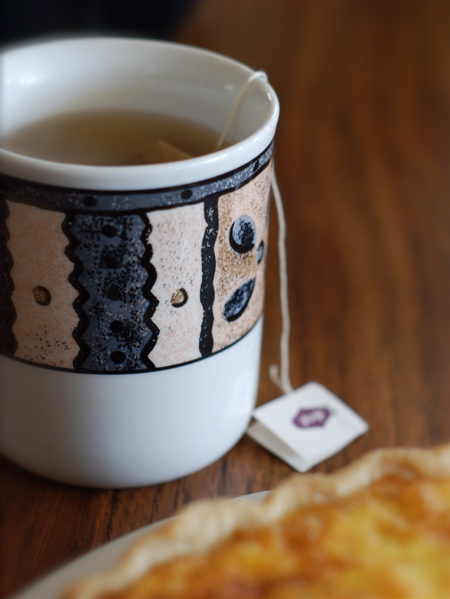 :: my thrift store finds ::
some vintage linens…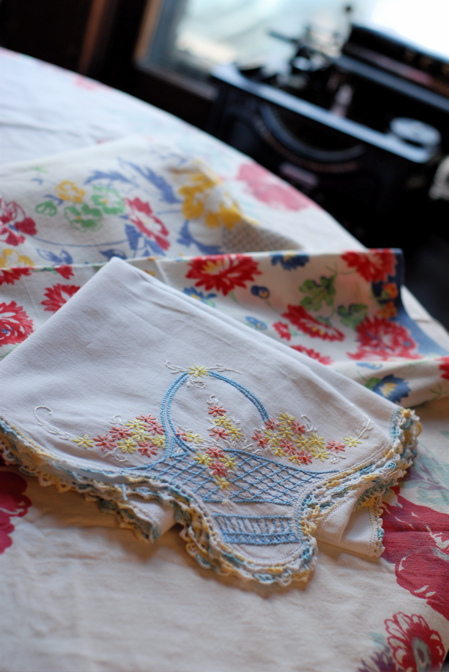 a Royal Ascot, fine bone china English teacup & saucer and a pretty silver spoon…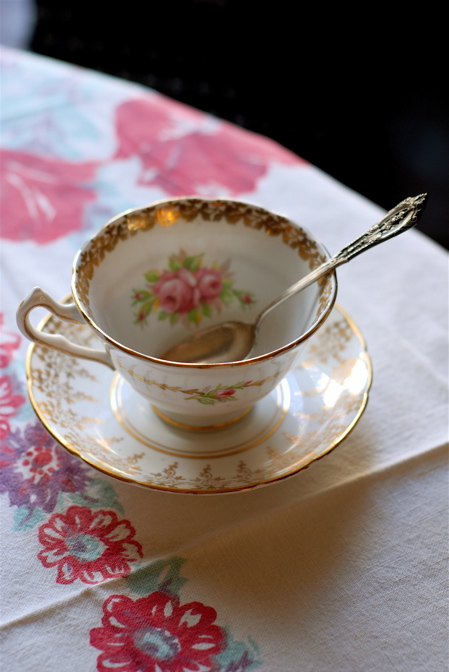 and some pretty vintage glasses…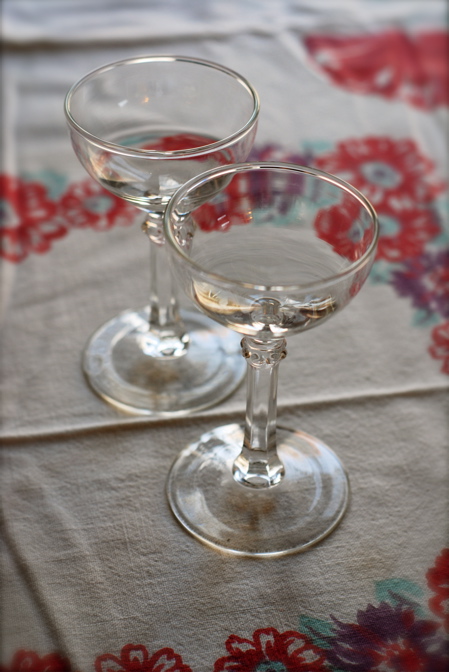 What a fun treat at the end of a very busy week!
We'll definitely be going back to this sweet little place.
Have you found anything good while antiquing/thrifting lately?
~Melissa
ps…I'll write my "six senses" post tomorrow. xo
You may enjoy these related posts: