Print Friendly Version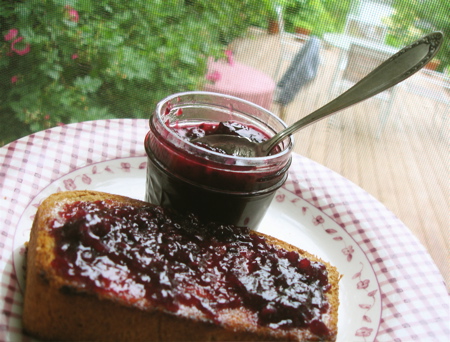 ~tea with toast and jam~
One of my favorite teatime treats is a big mug of black tea, a thick slice of well-buttered, homemade toasted bread, and homemade jam.
My favorite jams are made by my friend Maria Denise Davis. She's a talented quilter and has also mastered the art of canning. While she was visiting us she brought me some jars of her new creations. My favorite was the champagne blackberry vanilla jam. It has tons of fresh, berry flavor, the creamy taste of vanilla and the champagne makes it sparkle.
If you'd like to order some of this magnificent stuff, you're in luck because Maria has an Etsy site.
Just go HERE to place an order!
Enjoy!
~Melissa
You may enjoy these related posts: