Print Friendly Version
"Fill your paper with the breathings of your heart." ~William Wordsworth
The sun was shining bright through the canopy of oak trees when I took my notebook and a pile of magazines out to the deck yesterday afternoon.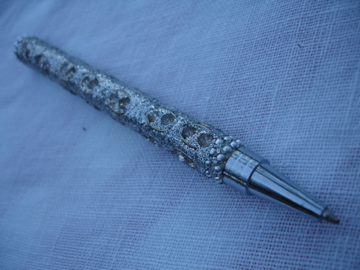 I also brought my sparkle pen which was a gift from my friend Tracy…it 'bedazzles' my hand with glitter when I write with it…and I believe it to be a sort of magic wand that adds enchantment to my writing.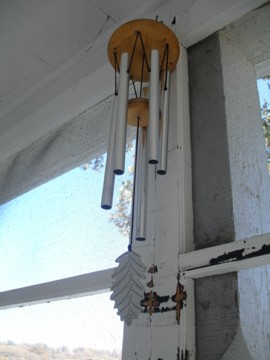 I listened to the tranquil song of the wind chime that hangs on our porch.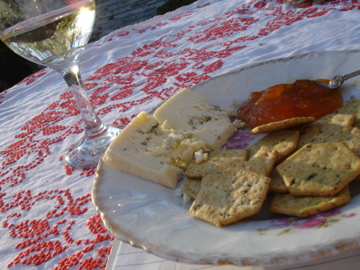 I made up a little cheese plate that was SO good I had to share the details with you so you can make up one for yourself…. Black River gorgonzola, sesame-tarragon crackers and Sarabeth's Apricot jam…and a little pinot grigio for sipping…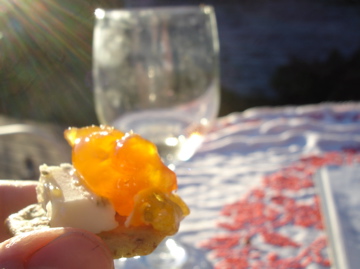 mmmmmm…..
What are your favorite relaxing rituals and simple pleasures?
~Melissa
You may enjoy these related posts: