Print Friendly Version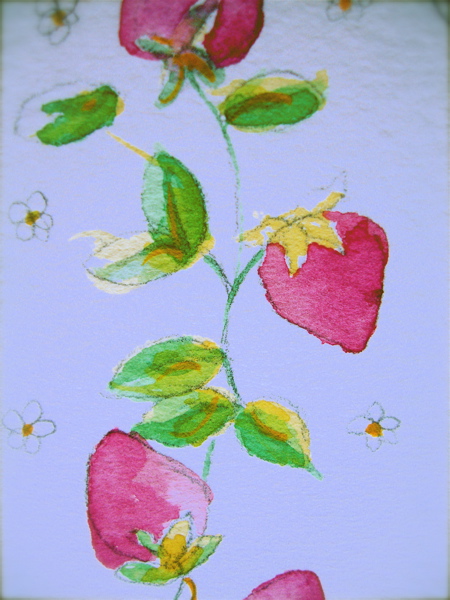 illustration and photograph by Melissa Placzek
~Nancy's Strawberry Cookies~
"On a strawberry sundae of a day, all daisies and June sun…"
~John Vinocur
This is my friend Nancy's recipe. These little cookies are adorable on a tea tray for a garden party or for a children's tea.
6 oz. packaged strawberry Jell-o powder
1 cup ground pecans
1 cup flaked coconut
3/4 cup sweetened condensed milk
1/2 teaspoon vanilla
red decorator sugar
slivered almonds
green food coloring
Combine jell-o mix, pecans, coconut, sweetened condensed milk, and vanilla in a mixing bowl. Shape into "strawberries." Roll in red sugar. Dye almond slivers with green food coloring and place in top of each strawberry cookie for the stem.
Enjoy!
~Melissa
You may enjoy these related posts: