Print Friendly Version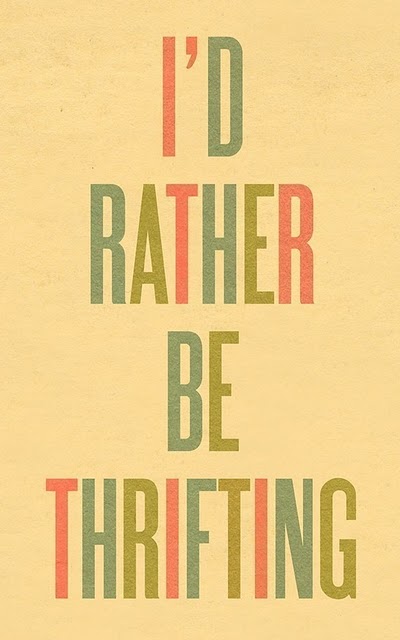 I went thrift store shopping with my daughter Andrea today and found sooooo many good things!
pretty plates…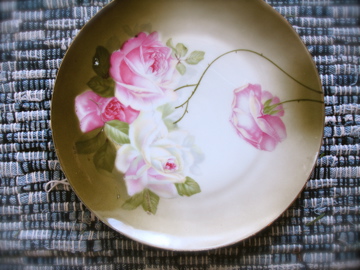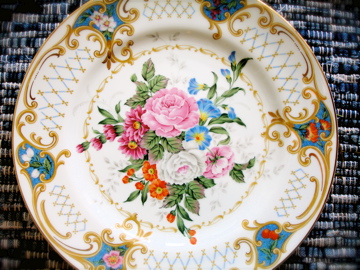 a platter decorated with sweet peas…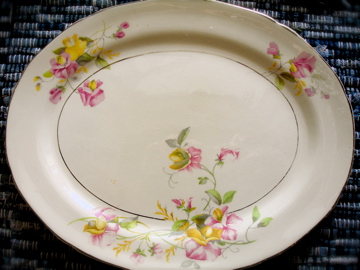 a cool china teacup, saucer and dessert plate…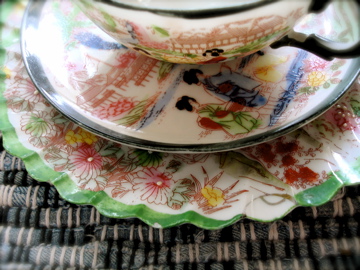 silver and silver plate hidden under layers of tarnish…
after using a little elbow grease, it shined up beautifully!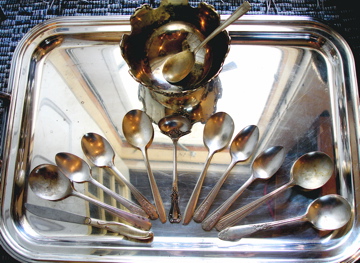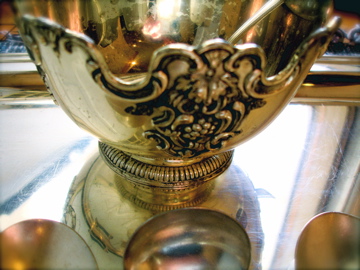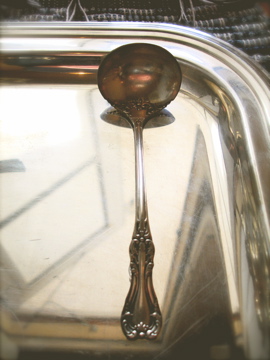 some gorgeous vintage runners with hand crocheted edges…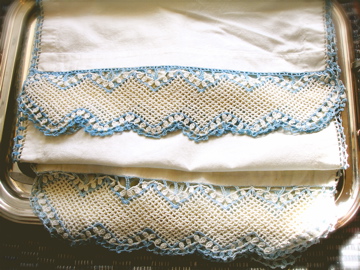 retro ice bucket with Pyrex liner…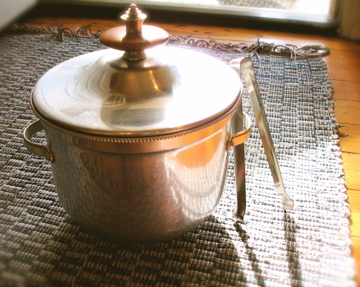 an English vase and tea tins…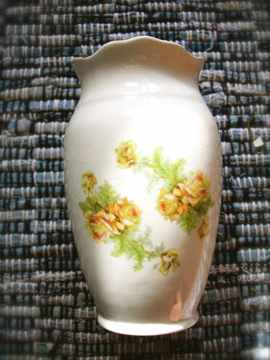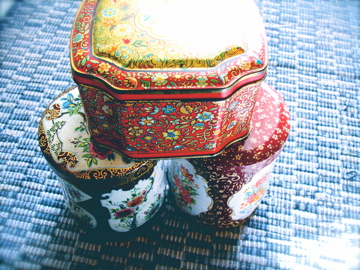 vintage molds…brioche anyone?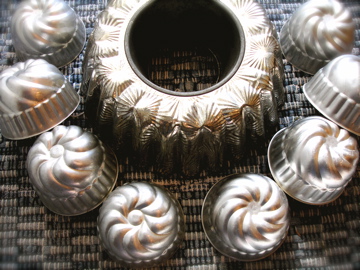 antique biscuit cutter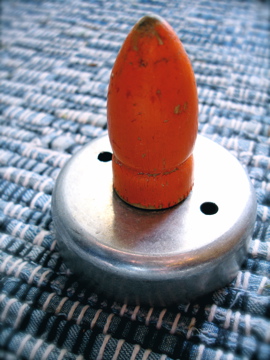 a vintage pajama pattern that I can't wait to use…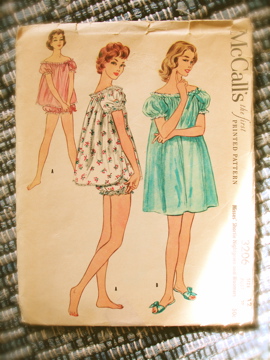 and more hot pads to add to my collection…
I love the little dress ones!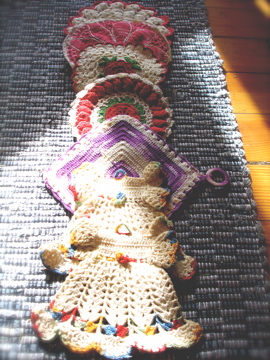 photographs by Melissa Placzek
Have you gone treasure hunting lately?
~Melissa
You may enjoy these related posts: