Print Friendly Version
~Valentine Treat 6~
My vintage and antique valentines are featured in this weekend's edition of
The Rochester Post Bulletin!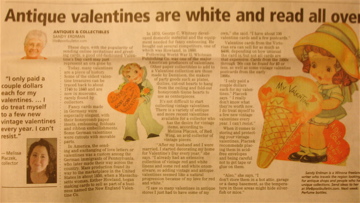 My friend, Sandy Erdman, wrote a great article!
There was only enough room for two of the valentines
to be pictured….soooo…
I thought I'd share some of my other favorites here.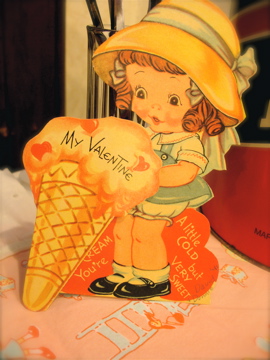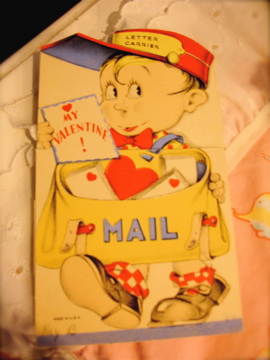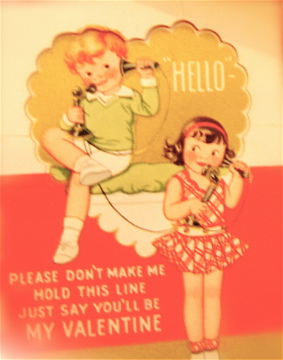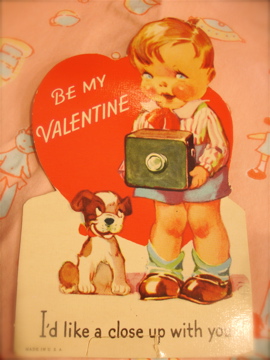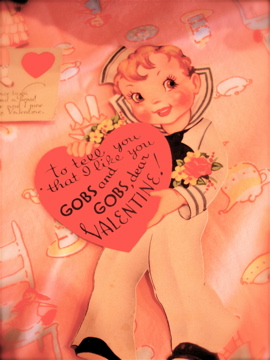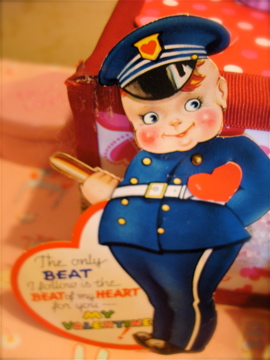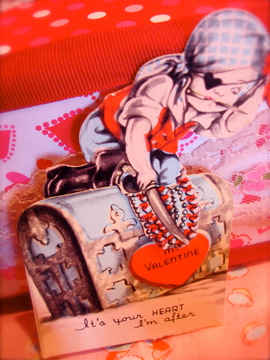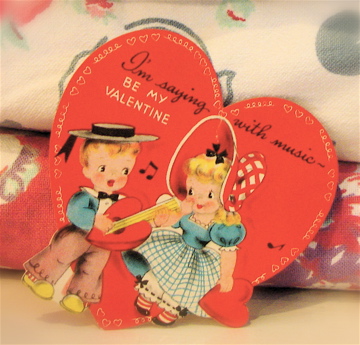 and the following selections are reproductions, but still very sweet…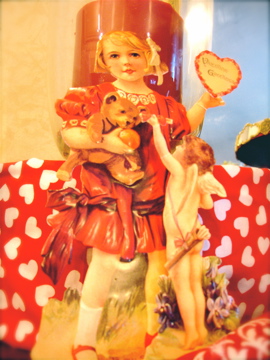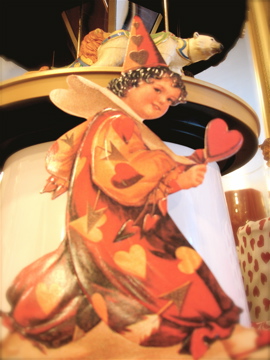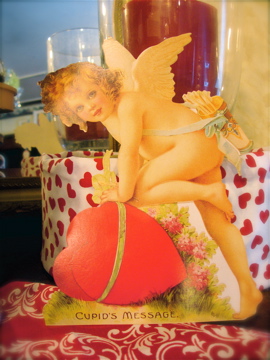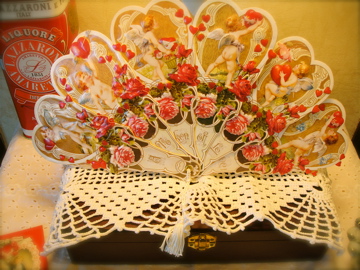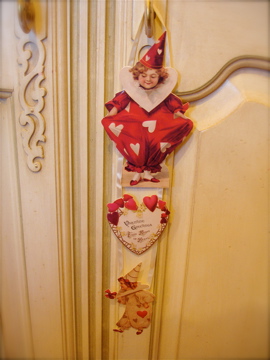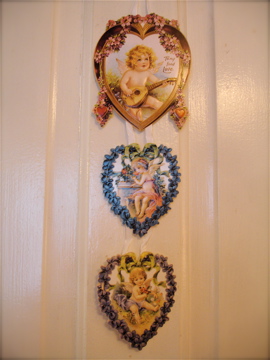 and now for that brownie recipe…
~Bonny Doon "Book of Love" Brownies~
Are you familiar with Bonny Doon's Framboise "Book of Love" raspberry liqueur?
This stuff,  simply put, is raspberries in a bottle. It's so good, and begs to be served with chocolate. It's amazing alongside a slice of my flourless chocolate espresso torte, or a piece of cheesecake. My raspberry brownie recipe takes this pairing one step further. I pour a whopping cup of this liquid loveliness into the brownie batter, and what is the result? Nirvana.
To make brownies:
Preheat oven to 400 degrees F.
2 cups flour
1 cup Dutch process unsweetened cocoa powder
1 teaspoon baking soda
1 cup butter, melted
2 cups sugar
1 cup buttermilk
1 cup Bonny Doon Framboise
2 eggs, lightly beaten
1 teaspoon vanilla
Combine flour, cocoa powder and baking soda in a large mixing bowl. In a separate bowl, combine butter, sugar, buttermilk, liqueur, eggs and vanilla until mixed well. Add to the flour mixture. Mix well. Pour into a well buttered 9×13 cake pan. Bake for 20 to 25 minutes or until just set.
Enjoy!
~Melissa
You may enjoy these related posts: