Print Friendly Version
"Shall I compare thee to a Summer's Day?
Thou art more lovely and more temperate:
Rough winds do shake the darling buds of May,
And Summer's lease hath all too short a date."
~William Shakespeare
I made this little crocheted throw blanket for my daughter Gracie. I used my favorite Boye crochet hook (F/5-3.75MM) and Caron "Simply Soft" yarn in the following colors: Watermelon, Coconut, Pistachio, Blueberry and Blush. The body of the throw is a simple, consecutive granny square.  The border is done in the fan stitch. The flowers are small roses, the leaves are free-form, and the centers of each of the flowers are pearl shank-style buttons.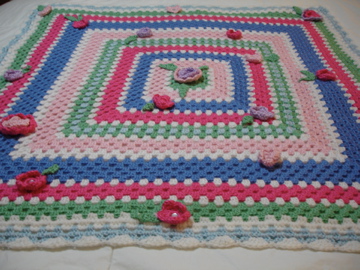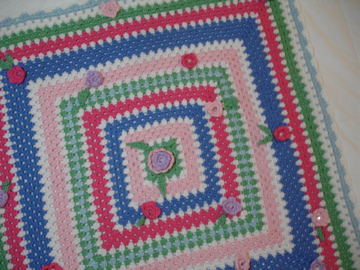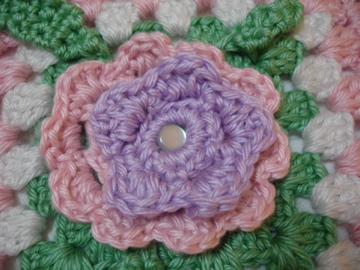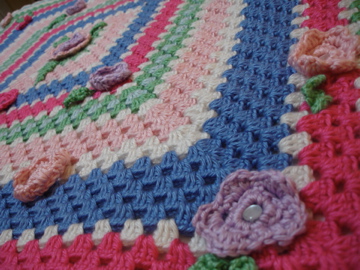 Please share your latest creations with me!
~Melissa

You may enjoy these related posts: