Print Friendly Version
"Methinks it is a token of healthy and gentle characteristics, when women of high thoughts and accomplishments love to sew; especially as they are never more at home with their own hearts than while so occupied". ~Nathaniel Hawthorne, The Marble Faun, 1859
This is a quilt I made for my daughter Grace using vintage reproduction fabrics purchased at my favorite vintage repro. fabric site, Repro Depot. This was an easy quilt to put together. 6 inch squares, wide border, and I tied it instead of actually "quilting" it. I'm currently working on my daughter Andrea's redwork quilt, a spring tablecloth quilt, and a summer quilt made of squares I cut from vintage tablecloths. Finishing these quilts is part of my "Day Zero" list, and I'm happy to be working on them again!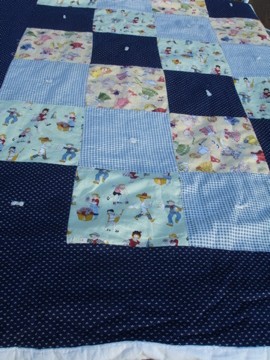 Gracie's Quilt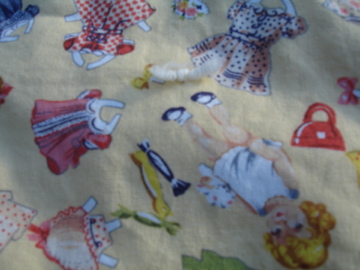 fabric details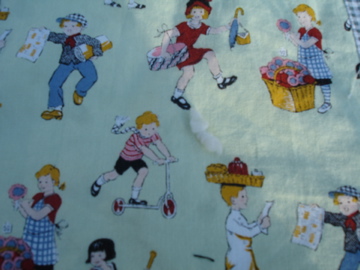 Don't you just love knitting, quilting and crocheting this time of year?
What projects are you working on?
~Melissa
You may enjoy these related posts: