Print Friendly Version
"Every day is a journey, and the journey itself is home." ~Robert Southey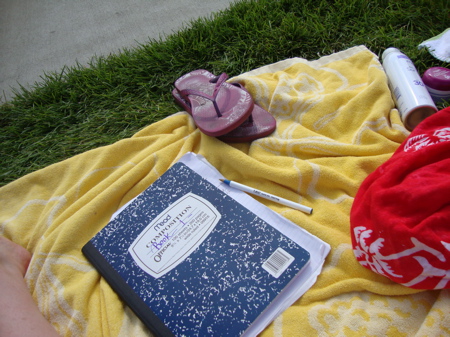 Today we…
Walked up to the farmers market and looked around. What a gorgeous, sunny day!
Decided to grill hot dogs for lunch…
and
We debated, pool or beach? Pool won, and we headed to the Red Wing Aquatic Center to take a dip and catch some rays.
I even did a little writing. Almost done with Book 1…
How are you spending this wonderful summer day?
~Melissa
You may enjoy these related posts: