Print Friendly Version
Staycation started today at 5:00 when the hubby was done with work. 10 Days to go!  To start the staycation off right we went to see Eclipse! FANTASTIC!!! Whoo Hoo Team Edward 😉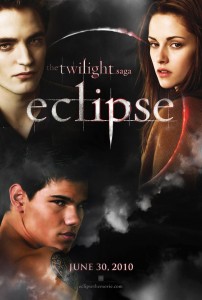 It was so amazing. I love how these movies are staying so true to the characters and the books. Beautifully done.
Now we're hanging out making Luna Salad, a recipe given to me by my Robin, and listening to some  Vampire Weekend because I'm hopelessly addicted.
Also, check out one of my favorite blogs written by my friend Jody, The Mean Mom, when you get a chance. I love her honesty and her crazy awesome sense of humor. If you're not familiar with her blog, you're in for hours of entertainment.
~Melissa
You may enjoy these related posts: