Print Friendly Version
"Ah, there's nothing like staying at home for real comfort." ~Jane Austen
We're just wrapping up another five day staycation, and it was so incredibly relaxing. Lots of delectable meals out, hammock naps, and morning walks when the sun and mist are rising over the bluff…
It started on Saturday when we went to our friends' wedding for date night. We returned home and watched Whip It, a fun new film directed by Drew Barrymore. It's about roller derby girls, which I found fascinating. Great soundtrack, and lots of incredible actresses. Can't wait to buy it on dvd and watch it again, and can't wait to see what Drew is working on next.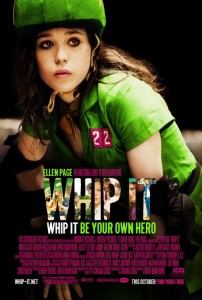 On Sunday we took a little road trip to Stillwater to see my father in law and had a nice visit. We returned home and made an appetizing, healthy meal…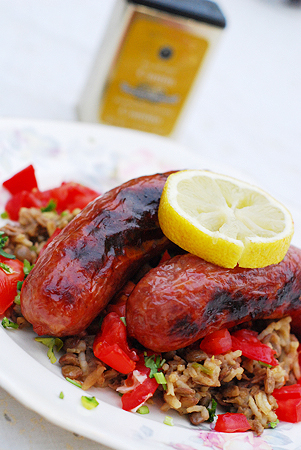 Veggie Lentil Rice with Sausage
Grill Italian sausage, Polish kielbasa, or bratwurst.
Cook basmati, jasmine, or brown rice according to package directions, using organic chicken stock in place of water. (To equal about 2 cups cooked rice.)
Cook a bag of brown or green lentils according to package directions, adding a cup of your favorite fresh, chopped veggies during the last 10 minutes of cooking time. Season with a little curry, cinnamon, parsley, salt, pepper, and cayenne pepper (to taste.)
Toss lentil-veggie mixture with the rice and a couple Tablespoons real butter.
Top with the sausage of your choice and some chopped tomatoes.
Squeeze fresh lemon juice over the top.
mmmmmmm……
On Monday we had our friend TJ down and grilled Mona Lisa Burgers (again.) So good! We can't get enough of The Cheese & Burger Society 😉 So many yummy new cheeseburger recipes to try!
On Tuesday morning I got up before everyone else in the house and did some reading and writing. Made a big jar or mango sun tea, sat out on the deck and watched the sun rise over Sorin's Bluff. We recently found out a really cool fact about the bluff we live by, and the street we live on. Ever since we became Red Wing residents we've known we're surrounded by some awesome history. We've also known for quite a few years that Red Wing is the birthplace of ski jumping in the United States. What we didn't know is that Sorin's Bluff is the bluff where it all started, and the street where we live, McSorley, is the site of the very first ski jump in the nation! Holla!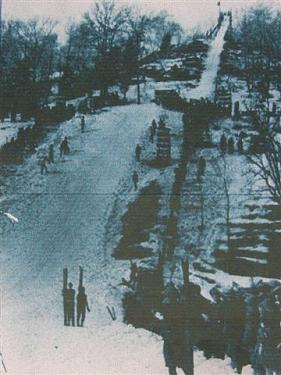 McSorley Hill
This is McSorley Hill in the late 1800's! It's hard to say exactly where our house would be in this picture (once it was built, back in 1901) but I would guess it would be right about where the row of three people (on the right hand side of the picture) are standing.
Anyhoo… the hubby and I went to breakfast at the divine St. James Hotel's Veranda restaurant. We sat at a little umbrella table on their outdoor patio and had a nice view of the Mississippi river. The food was exquisite, as usual!
On Wednesday we went for an early morning walk. The weather was perfect! We went on a grocery shopping date, came home and shared Ploughman's lunch on the front porch while it rained. A light breeze blew through the trees and our nearby rose bush, scenting the air with roses and rain while we ate. So romantic 🙂
We spent Wednesday evening on the front porch. We relaxed and enjoyed the wonderful weather. I wrapped up the evening with a candlelit bubble bath, and a glass of vino.
How do you spend your staycations?
~Melissa
You may enjoy these related posts: