Print Friendly Version
Our good friends Jenny and Mark got married yesterday! We took Gracie to the ceremony because she'd never been to a wedding before. Afterward, Jeff and I took her home and began our date night at the reception.
Dear Husband,
I cried when Jenny walked down the aisle toward Mark. 15 years of marriage has made me so appreciate our relationship. I love that when we watched our friends get married it reminded me of the newness and romance we can experience in our marriage every day. I so enjoyed our walk home from the reception. Sitting in the courtyard in the Adirondack chairs, and listening to the outdoor fountain was so relaxing. Thanks for taking a picture of me where I stood on our honeymoon almost 15 years ago…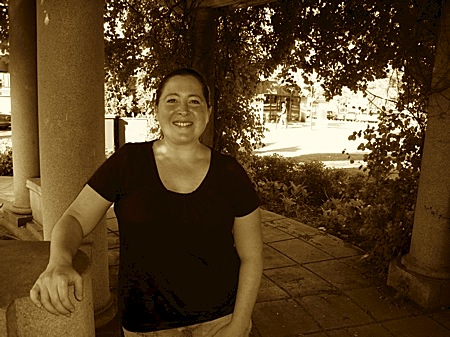 I stood on the podium where my arm rests in the picture and posed like a statue… holding a heart shaped potato 🙂 We went on a whirlwind, two week honeymoon after we were married. Destination spots included: Red Wing, Wabasha's Anderson House, a friend's cabin near Bayfield Wisconsin, Chicago, Door County, Duluth, and the bridges of Madison County~Iowa.
*
Jenny and Mark's Wedding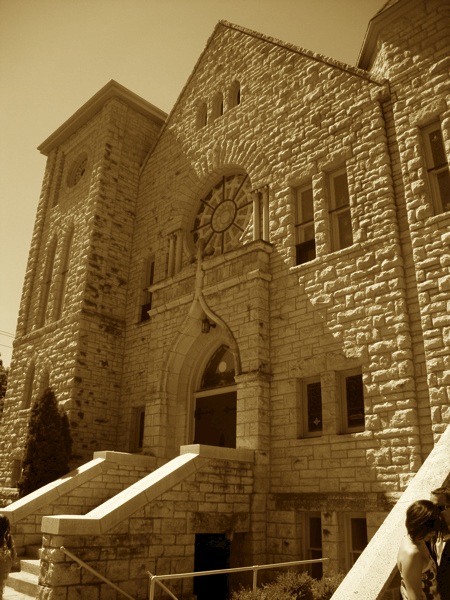 The church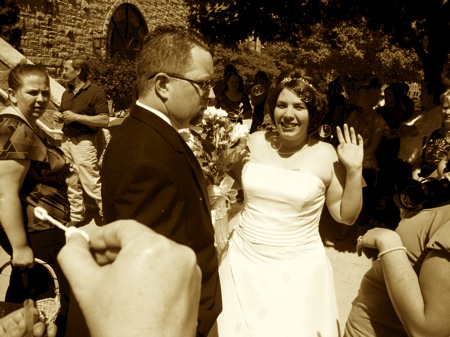 The lovely bride, Jen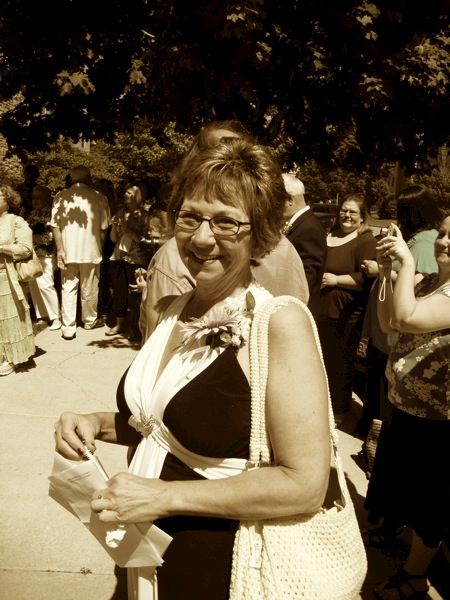 Mother of the bride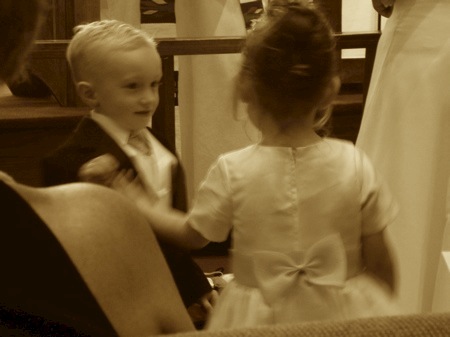 The flower girl and ring bearer deciding to bust a move during the ceremony 🙂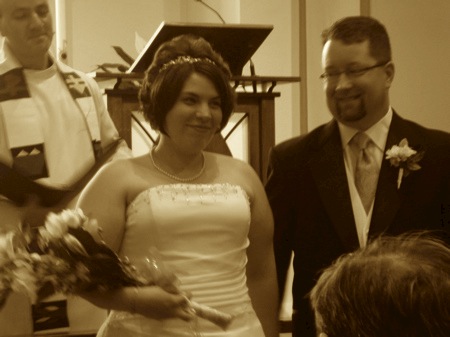 The Bride and Groom…I love the looks on their faces!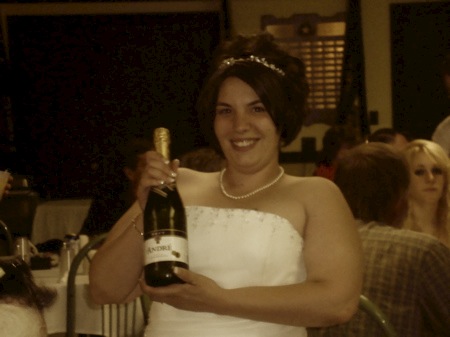 Jen with champagne…the honeymoon starts 🙂
I just love weddings! What did you and your hubby or significant other do on date night this week?
Love,
Melissa
You may enjoy these related posts: