Print Friendly Version
"If a June night could talk, it would probably boast it invented romance."  ~Bern Williams
At the end of every summer I make a list of things I want to do next summer that we either didn't get around to, or that we didn't do enough of, when the warm weather was still upon us.
Last year we spent a lot of time at the Red Wing Aquatic Center. It's a very nice, zero depth, swimming pool with water slides and umbrellas surrounding it. They keep it very clean, and honestly I prefer it to most Minnesota beaches. We did get to a beach in Prescott last summer which was pretty nice, and Gracie wants to go back, so that's one of the things on our summer list.
We went canoeing down the Cannon River last summer and that was a lot of fun, so that's on the list too. Jeff and Gracie want to go camping, so I suppose that will be on the list. I'm not really a fan of camping, but if there's actual plumbing and running water near by I do okay. I love being outside, I just don't really like the idea of sleeping with wild life that consider me prey. The last time we went camping there was a group of raccoons that started a fight in our campsite and I was convinced they were too busy fighting to notice our tent and that they were going to tear right through it. Little weirdos. 🙂 But the smell of freshly brewed French Press (which we prefer to 'cowboy coffee' with oogie grounds floating in it…) and watching Jeff make our traditional camping breakfast (corned beef hash and eggs…) almost makes up for the mild peril of sleeping with one eye open all night. And now that we have real camping chairs we don't have to sit in the dirt like losers. So that's a plus. 🙂
One thing I would really like to do this summer is go on more picnics. We grill out almost every night in the summer, and I love it, but it's not the same as packing a picnic. I want to get together with my grandparents and maybe go to the covered bridge park in Zumbrota for the day, armed with cold fried chicken and my grandpa Papa's amazing potato salad. I also really like 'starlight' or 'stargazing' picnics. Wouldn't it be fun to get a telescope and look for constellations while sipping a glass of wine? I have this wonderful old book called "Find the Constellations," that I think we'll take out to the deck with a picnic blanket, a bottle of vino,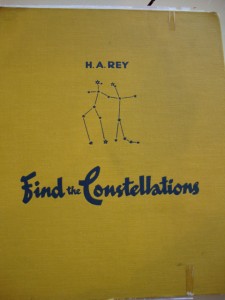 a plaid thermos "Scotch Cooler"…  and have a stargazing picnic…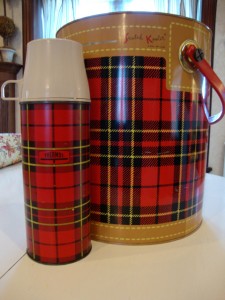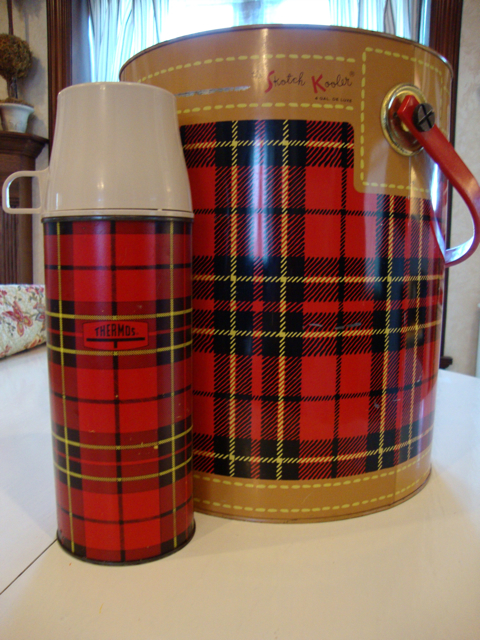 What are your favorite things to do in the summer? I'm making a list, and looking for ideas!
~Melissa
You may enjoy these related posts: