Print Friendly Version
"Spring is when you feel like whistling even with a shoe full of slush."  ~Doug Larson
It would seem that the weather has taken a turn for the better! It's been in the upper 40s all weekend. I know that's 'cold' for my readers and friends who live in Texas, California, and Arizona, but it's great for us Minnesotans who haven't seen anything over 30 for the last 4 months! We can finally come out of hibernation.
Friday was soooo beautiful I decided to walk uptown Red Wing and return some books to the library. On my way home I got a loaf of fresh bread at our local bakery and the ingredients for bruschetta at the corner market.  As the church bells rang and the snow and icicles melted off the rooftops I thought to myself, "It doesn't really matter what the calender says, Spring is here!"
On Saturday we went to see "Alice in Wonderland" in 3D at a theater in Apple Valley. Jeff, Gracie and I have been waiting patiently to see this film since word of it's existence came out about a year ago. I have to say, even with all of the hype and personal HUGE expectations….I LOVED it. Johnny Depp is amazing. When he recited Jabberwocky I got goosebumps. The movie was BEAUTIFUL…and if you get the chance to see it in 3D on a ginormous screen, I think you should go for it. It is worth every penny.
After the movie we went to Milio's Sub House for a late lunch. They use to be "Big Mike's Super Subs." When Jeff and I were first dating we frequented the one in Uptown Minneapolis. The new name has done nothing to diminish the amazing quality of these sandwiches. Yummy! A great value too…I think we paid about $15 for the three of us to have lunch.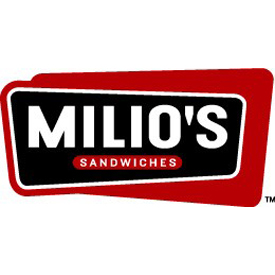 We hit the local butcher shop, "Meatheads," on our way back into town and got steaks to grill. I know a lot of you grill ALL winter (as you so openly expressed to me on face book….I know, I'm a wimp…I don't enjoy getting dressed in 8 layers and moon boots so I can tromp out to my charcoal grill and cook meat. I lost my cave woman sensibilities somewhere along the way…you DO realize that cooking over anything other than charcoal is cheating and I could have you disqualified? hee hee) Who am I trying to kid? Jeff is the barbeque chef in our family. I usually just stand out there with a glass of wine to keep him company while he works his culinary magic 🙂
Today I finished crocheting Maddie's sweater, Jeff and Gracie did some painting, and then we walked up to Liberty's for dinner and shared a pizza. It was a good way to top off the weekend.
Did you do anything fun and/or exciting over the weekend?
~Melissa
You may enjoy these related posts: