Print Friendly Version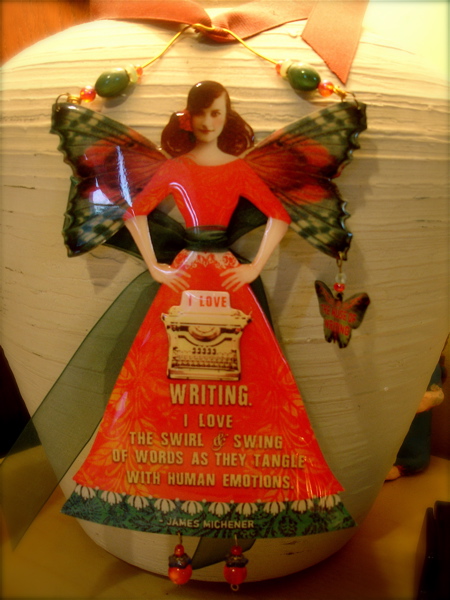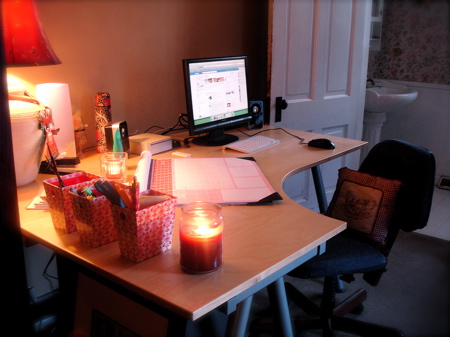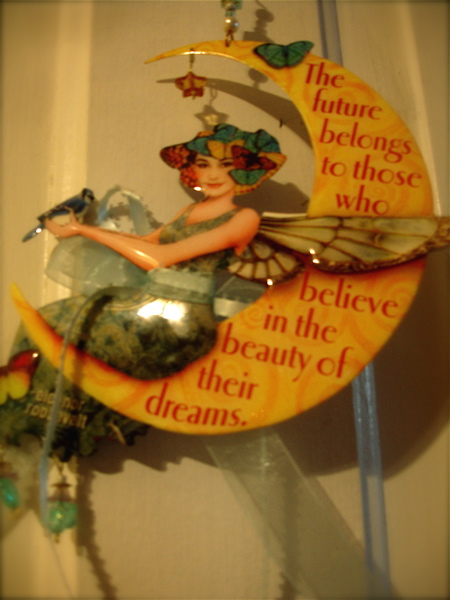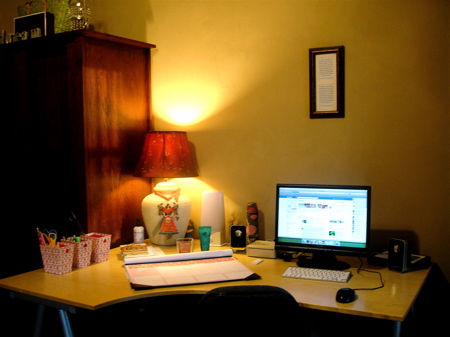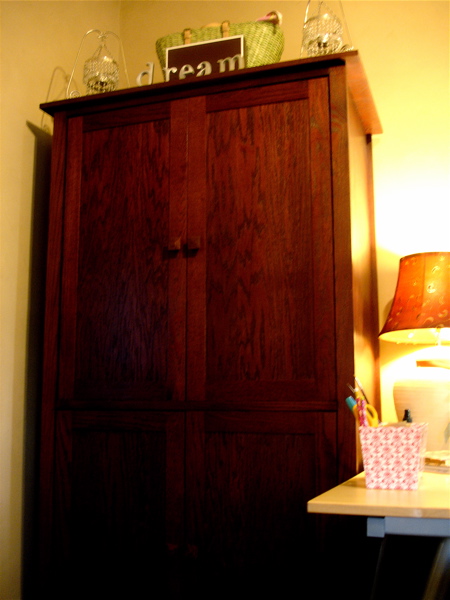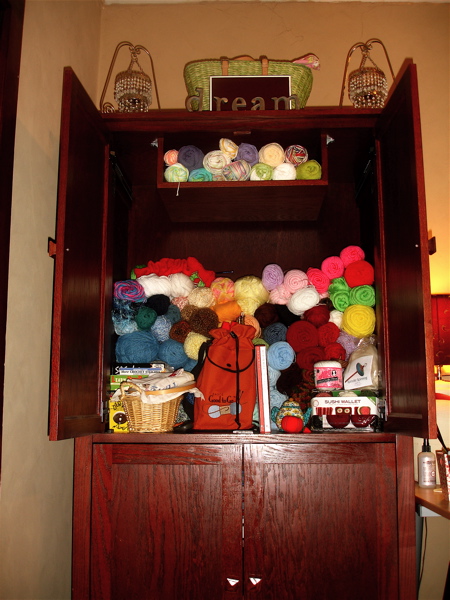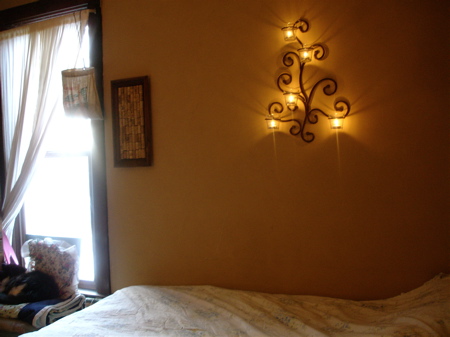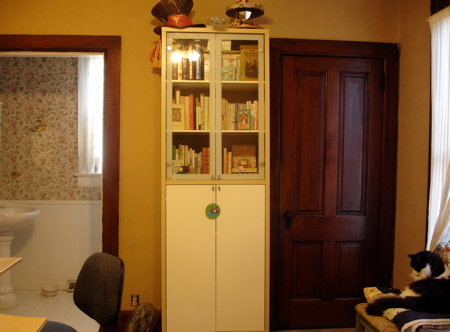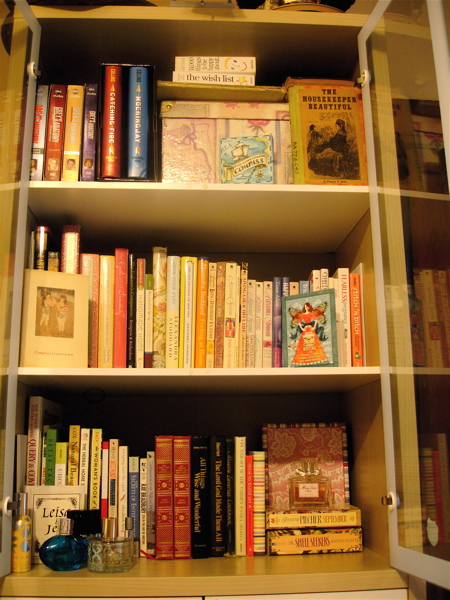 Hello friends!
I spent a good portion of my day going through my home studio yesterday. A few of you expressed an interest in seeing pictures, so I took a few snapshots with the little Sony Cyber Shot and posted them. If you start at the second picture of my desk and scroll down, it's as if you're standing in the middle of my studio and turning to your left.
Until yesterday, the big, dark, oak armoire held an old tube TV and a stereo I received as a 15th birthday present (turn table and a fancy dual cassette player! hee hee…). True story. I hauled them out of there and got to work with the furniture polish…you should have seen the dust. About an inch thick. Not gonna lie. And I had yarn stashed everywhere. In tote bags, in the big and small armoire and in my bedroom closet. When I decided to use the top part of the oak armoire as a place to consolidate it all, I was blown away by the amount of yarn I have. Won't need to go yarn shopping for awhile, not that this fact will stop me 😉 The bottom of the oak armoire is where I keep other craft supplies and some of my fabric.
I have a bed in my studio that is a fantastic place to take cat naps in the middle of my work day…and my studio also doubles as our guest room. I like to light candles all over in the evening and relax with a good glass of wine while I converse with my facebook and blog peeps.
The small armoire houses my favorite sources of inspiration…mostly books by my friend Sara Midda, Alexandra Stoddard, Rosamunde Pilcher, James Herriot and Natalie Goldberg. (among others.The list is always evolving.) The bottom of the armoire holds my office supplies…post its, notebooks, extra pens…bla bla bla.
Anyhoo, these are the before photos. I'm going to hang some pictures and finish my "quote wall." Then, sometime within the next year we'll be starting the big painting project and putting hardwood floors in place of the berber carpet. Can't wait! This is my little "snuggery" and I love it.
Where is your favorite place to create? Do you have a studio or craft room? I'd love to hear about it!
XO,
~Melissa
You may enjoy these related posts: