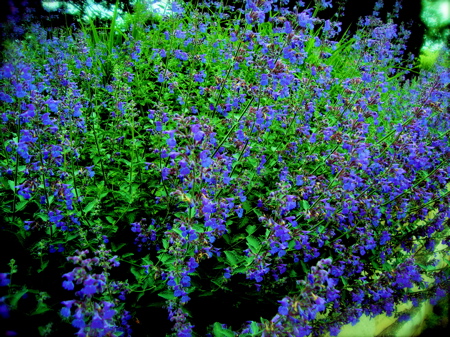 "Aromatherapy in Every Room" as seen on page 43 in my book "Chin Deep in Bubbles," and on ivillage.com
One of my favorite simple pleasures is taken from this page. Linen Spray.
Picture yourself taking freshly washed sheets from your washer. Instead of mindlessly throwing them in your dryer (like we all have to do in Minnesota during the cold winter months) you hang them on a clothesline in your back yard so they can soak up the fresh spring air and sunlight. Mmmmmmm….. This will not only cut down on your energy costs, it's good for our planet. It's also an inexpensive way to lift your spirits. Freshly laundered linens that are allowed to dry in the sunlight smell great. When you add the scent of lavender, you may think you've been transported to Provence.
~Lavender Linen Spray~
Add 10-15 drops pure lavender essential oil to 12 oz. purified water in a spray bottle. Use liberally as a linen spray all over your house….bed linens, slipcovers, table cloths, curtains…
Be Well,
Melissa
You may enjoy these related posts: