Print Friendly Version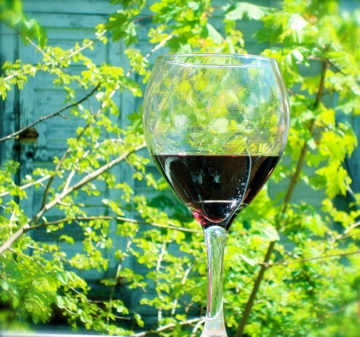 photograph by Melissa Placzek
I once heard a wise French woman say, "Two glasses of wine a day will keep the doctor away." I believe her.
Although most of my wine tasting notes are usually fun and light hearted, all about the pleasure of drinking wine, this post is focused on health more than anything.
While reading Dan Buettner's new book "The Blue Zone" … I happened upon a fascinating wine fact. There is an Italian wine (Sardinian) known as Cannonau (or black wine) that has the highest concentration of antioxidants of any wine. It is said to be an ancestor of the Grenache grape. Salud!
Here is a great article on this healthy wine that I discovered while doing research.
You may enjoy these related posts: