Print Friendly Version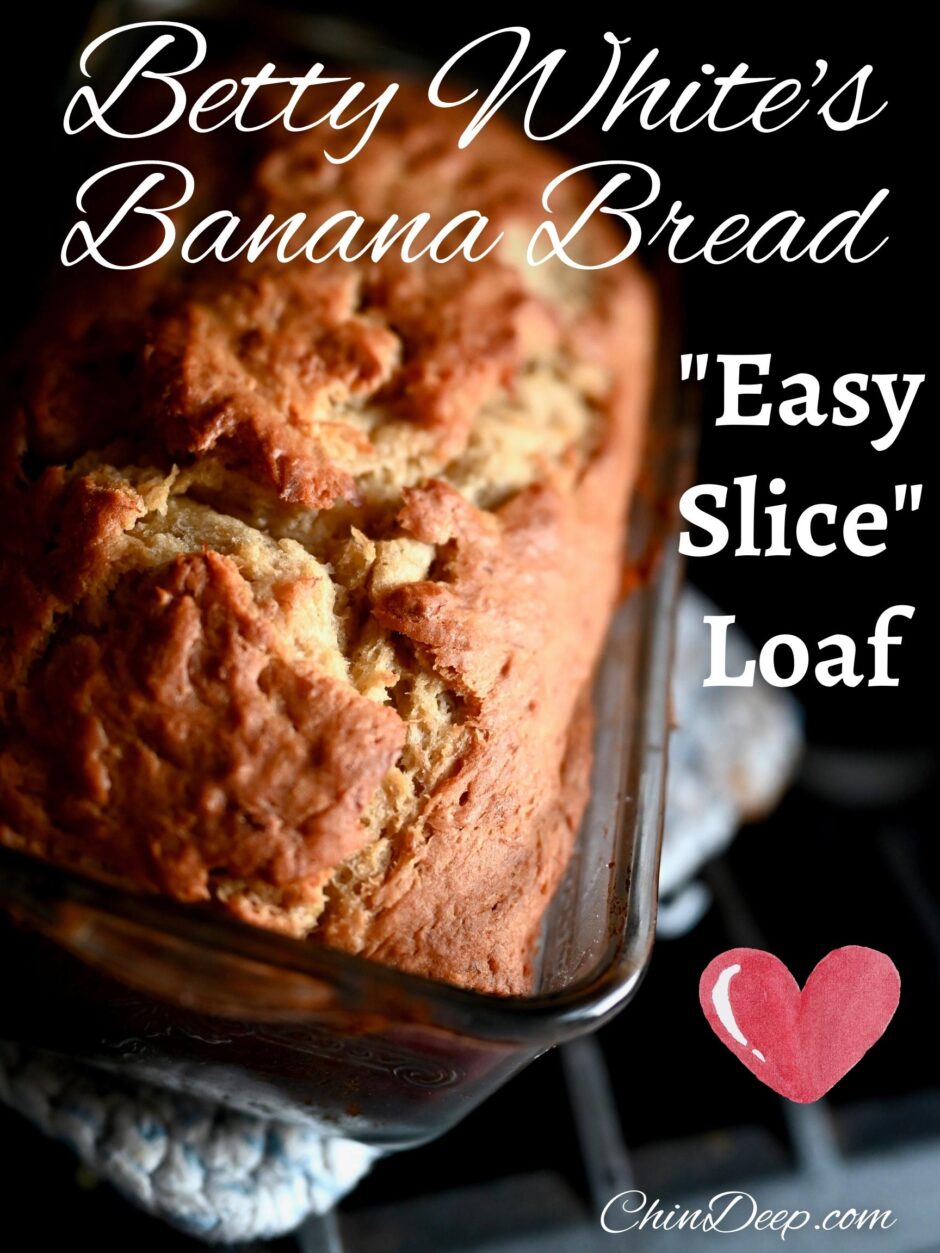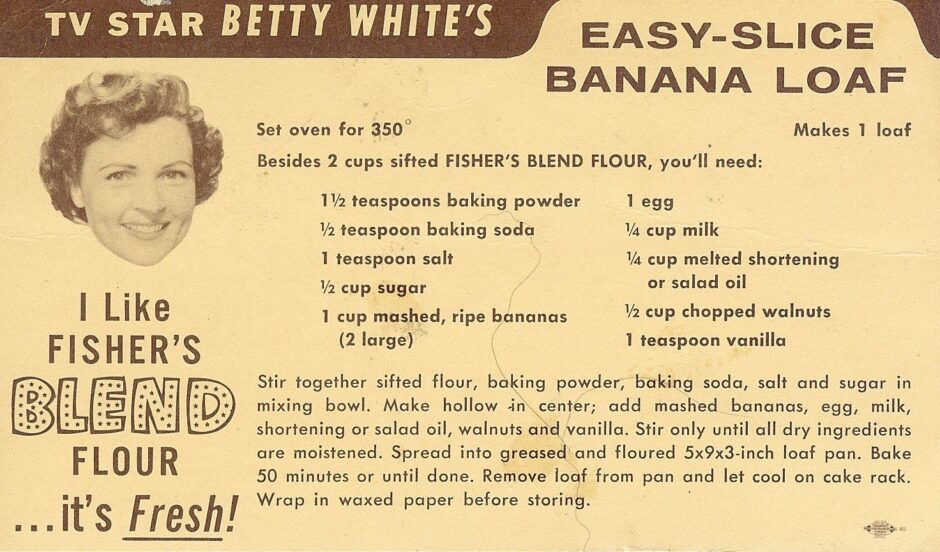 Betty White was everyone's favorite, and news of her passing was quite a shock to many. Even though she was 99 years old, I think everyone kind of expected her to be around forever. Everyone loved her. What an incredibly cool lady! She was the female with the longest TV career to date, and because of it her name appeared in the Guinness Book of World Records! Over 8 decades in the industry is quite a run, making her TV debut in 1939 just after graduating high school. She was an animal rights activist, and ate a vegetarian diet most of the time. Betty White was famous for a lot of things, including her banana bread which was featured on the packaging for Fisher's Blend Flour. Is there anything she couldn't do?
I'm pretty sure they stopped making Fisher's Blend flour, and if they do still make it, I couldn't find it. So I just used all purpose flour in this recipe. Fisher's Blend is described as a "strong wheat" flour. Not quite sure if that means. Maybe whole wheat? At any rate, I just used what I had, and it turned out great. Betty's recipe calls for an egg, and because I'm vegan I used an egg replacer by Bob's Red Mill. I did write Betty's recipe as it appears in her original ad so you can make it as authentic as possible, if you wish.
Ready to bake some banana bread with Betty? 🙂
2 cups strong wheat flour (I used all purpose flour), sifted
1 and 1/2 teaspoons baking powder
1/2 teaspoon baking soda
1 teaspoon salt
1/2 cup sugar
1 cup mashed, ripe bananas
1 egg (I used an egg replacer by Bob's Red Mill)
1/2 cup milk (I used soy milk)
1/4 cup melted vegetable shortening or oil
1/2 cup chopped walnuts
1 teaspoon pure vanilla extract
Stir together the sifted flour, baking powder, baking soda, salt, and sugar in a mixing bowl. Make a hollow in the center of the dry ingredients. Add the mashed banana, egg, milk, oil, walnuts, and vanilla. Stir just until all ingredients are moistened. Spread into greased 5x9x3 inch loaf pan. Bake 50 minutes or until a toothpick comes out with a few moist crumbs on it when inserted into center of loaf. Cool bread for 10 minutes in the pan before transferring to a metal rack to cool completely. Slice and serve. Wrap loaf in waxed paper before refrigerating.
We love you Betty White! You will be missed.
Enjoy the banana bread!
~Melissa
You may enjoy these related posts: