Print Friendly Version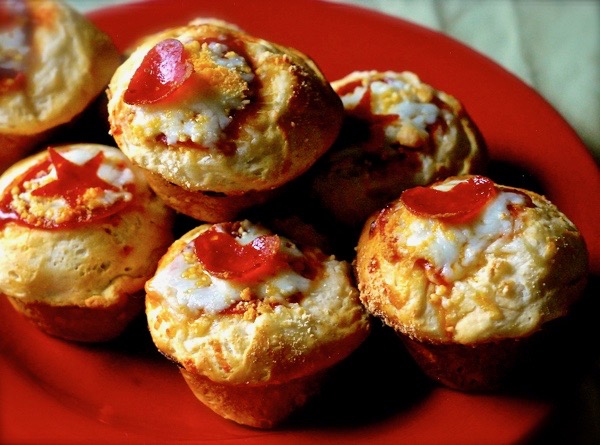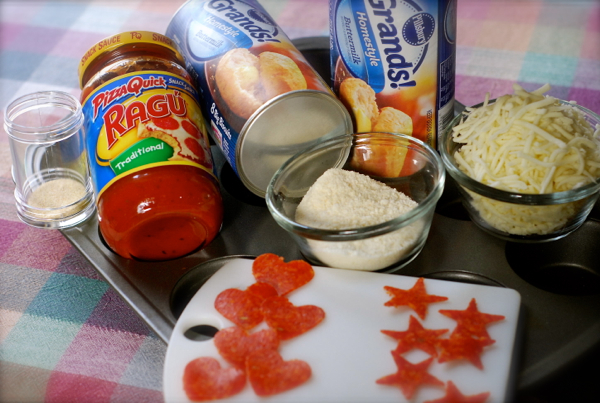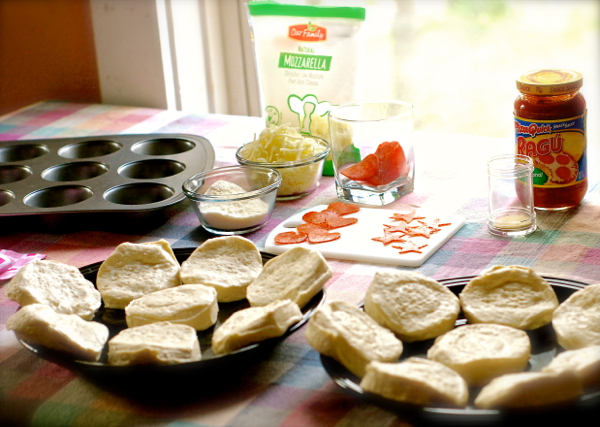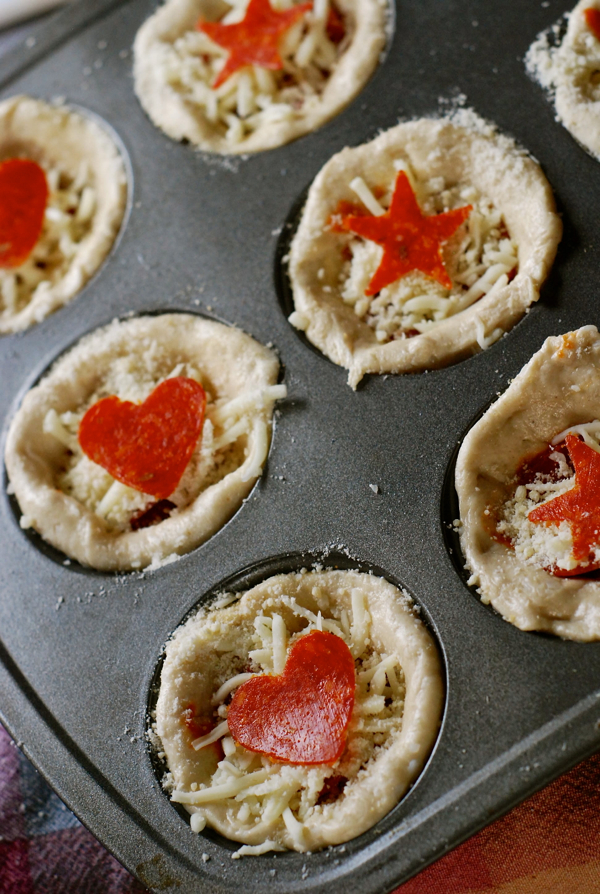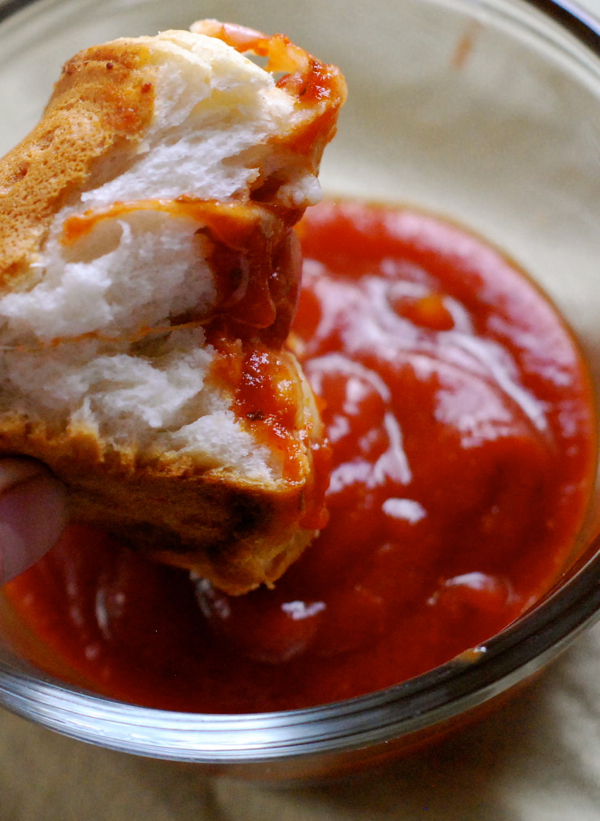 I thought I'd breathe some new life into these posts by sharing them here on my blog, but if you want to see the original with The Cuties from over at Two Cuties in the Kitchen, just click on this link and it will bring you to the adorable post where they walk you through the recipe, step by step.
You can use your favorite pizza ingredients… sausage, onion, olives, green pepper, pineapple, Canadian bacon… Whatever strikes your fancy. We went with the classic Pepperoni this time. You could definitely experiment with sauces too… Prefer bianca sauce? Buy a jar of alfredo instead of the red sauce… pesto or caponata might be good too. These are easy to make vegan, just substitute dairy free biscuits, vegan sausage, and vegan cheese for the ones pictured.
~preheat oven to 425 degrees F. ~
2 tubes of Pillsbury "Grands" refrigerated biscuits (you'll have 4 extra) OR you can use regular sized, dairy free biscuits for slightly smaller "cupcakes"
garlic and onion powder
grated Mozzarella cheese or vegan Mozzarella
1 jar pizza sauce (we used Ragu "Pizza Quick" sauce)
24 pepperonis (or a handful of mini pepperonis) or vegan sausage!
Using small star and heart shaped cookie cutters, cut 12 of the pepperonis into shapes. Set aside.
Press one biscuit into each of the 12 ungreased muffin tins. Add approximately 1 Tablespoon shredded cheese to each biscuit cup. Put 1 Tablespoon pizza sauce over the cheese, and then sprinkle a little garlic powder and onion powder over that. Put a whole pepperoni over the sauce (repeat for each cup.) Then more cheese, more sauce, some Parm or vegan Parm, and finally a pepperoni or pepperoni shape.
Bake for 10 minutes in preheated oven, or until heated through, golden brown, and cheese is melted. Cool "cupcakes" a bit before removing from pan. Enjoy with your favorite pasta dish, salad, or just dip in extra pizza sauce! YUM!
~Melissa
You may enjoy these related posts: