Print Friendly Version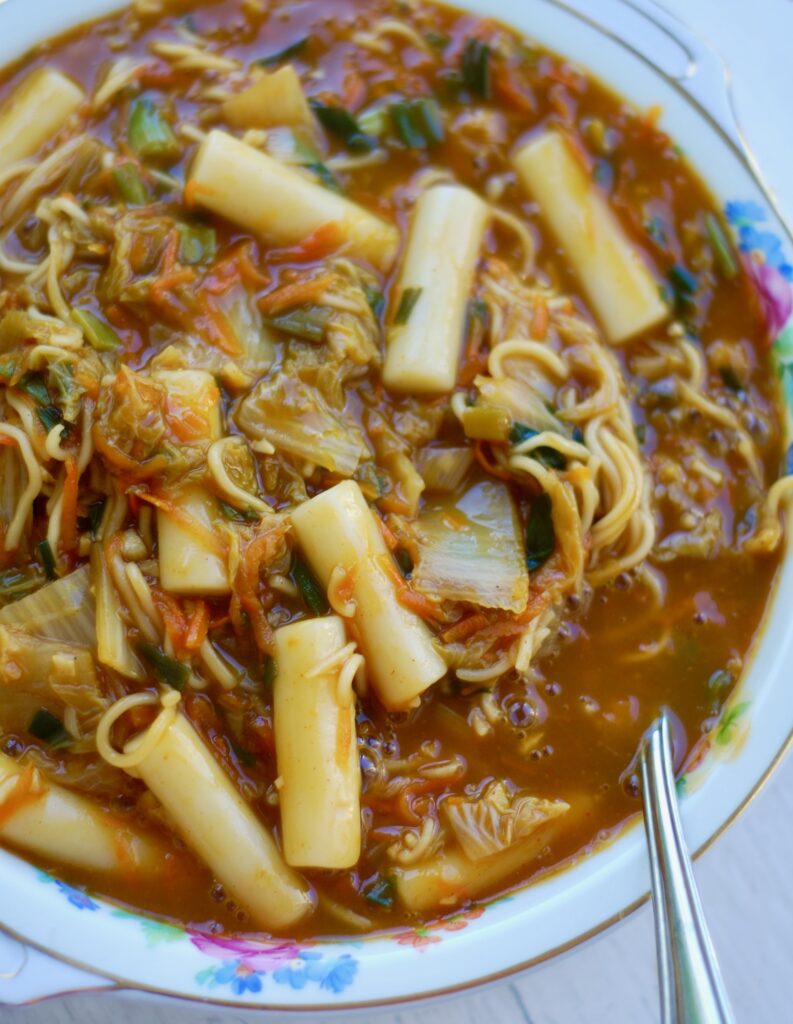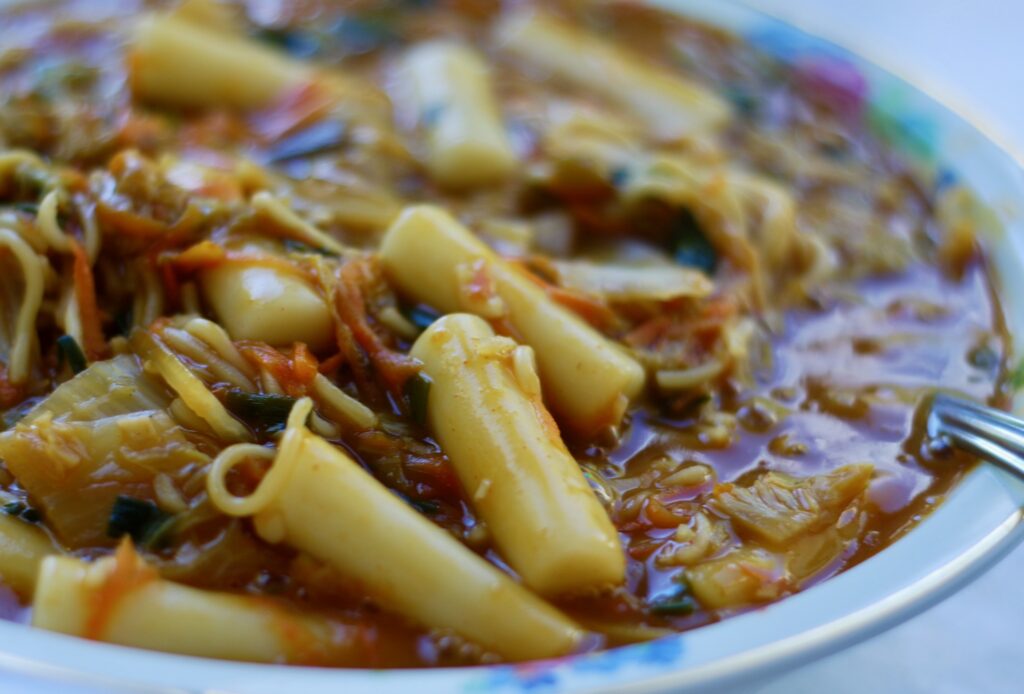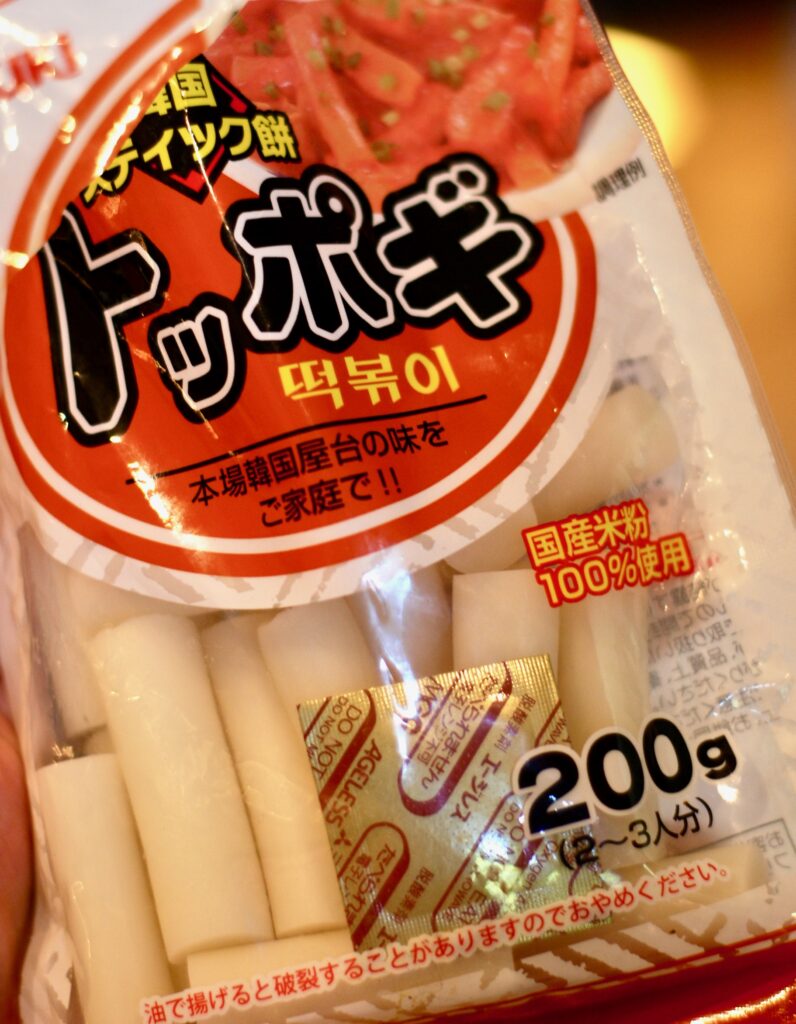 My daughter Grace and I have been enjoying a little theme tea every week and this week we chose a sort of Asian fusion theme. We had Japanese sushi, chinese salad with sesame dressing and wonton strips, and this delicious Korean dish. We sipped Oolong tea, and then watched a movie. So much fun!
I just had to share this traditional Korean dish with you. It's called Rabokki and it's sooooo good! It features this amazing rice cake that I would liken to a sort of giant noodle. When paired with the ramen noodles, veggies, and rich sauce, it's completely delicious and addictive. I was surprised at how quickly it all came together. Perfect tea party food! It would be good any time, actually. I had the rest this morning for my breakfast.
I purchased the Korean rice cake on Amazon, but I'm sure it's available at most Asian markets.
Note- The Korean hot sauce, gochujang, used in this recipe is part of what makes the flavor so unique, but if you can't find it you can use whatever hot sauce you have on hand. If you do use something else, I'd suggest adding a Tablespoon of tomato paste along with the hot sauce to mimic the consistency of the gochujang.
1/2 large head of Napa cabbage
1 large shredded carrot
1/2 lb. to 1 lb. Korean Rice Cake
4 cups low sodium veggie broth/stock
1 Tablespoon Korean gochujang hot sauce (or your favorite hot sauce)
3 Tablespoons light soy sauce or regular soy sauce
3 to 4 Tablespoons mirin or sweet, white cooking wine
2 large cloves garlic, minced
2 packages ramen noodles (seasoning packets discarded)
1 small bunch green onions, including green tops, chopped
Place veggie stock in a large soup pot. Bring to boil. Cut up the veggies while waiting for stock to boil. Add gochujang, garlic, soy sauce, and mirin to stock. Stir. Add prepared veggies. Bring back to boil. Add rice cake and cook over medium heat until rice cake is almost done. Add ramen noodles and green onion. Stir frequently, uncovered, until rice cake is very soft and the noodles are done. The stock will turn to a thick sauce in the pan. Adjust seasonings. Serve.
Enjoy!
~Melissa
You may enjoy these related posts: