Print Friendly Version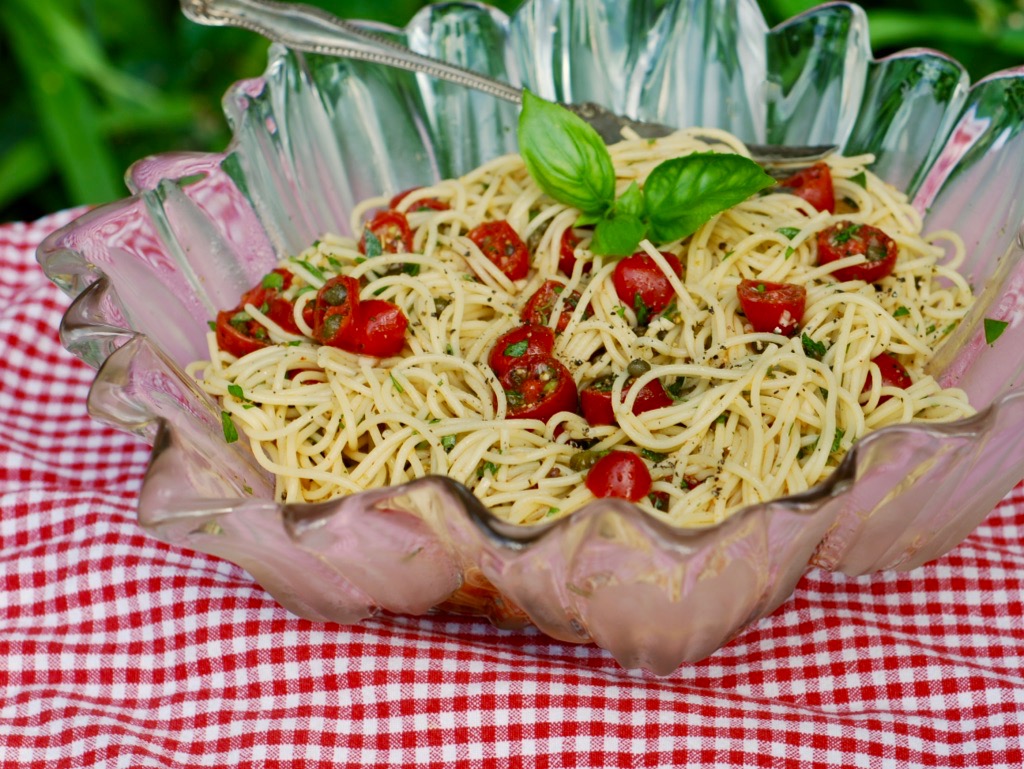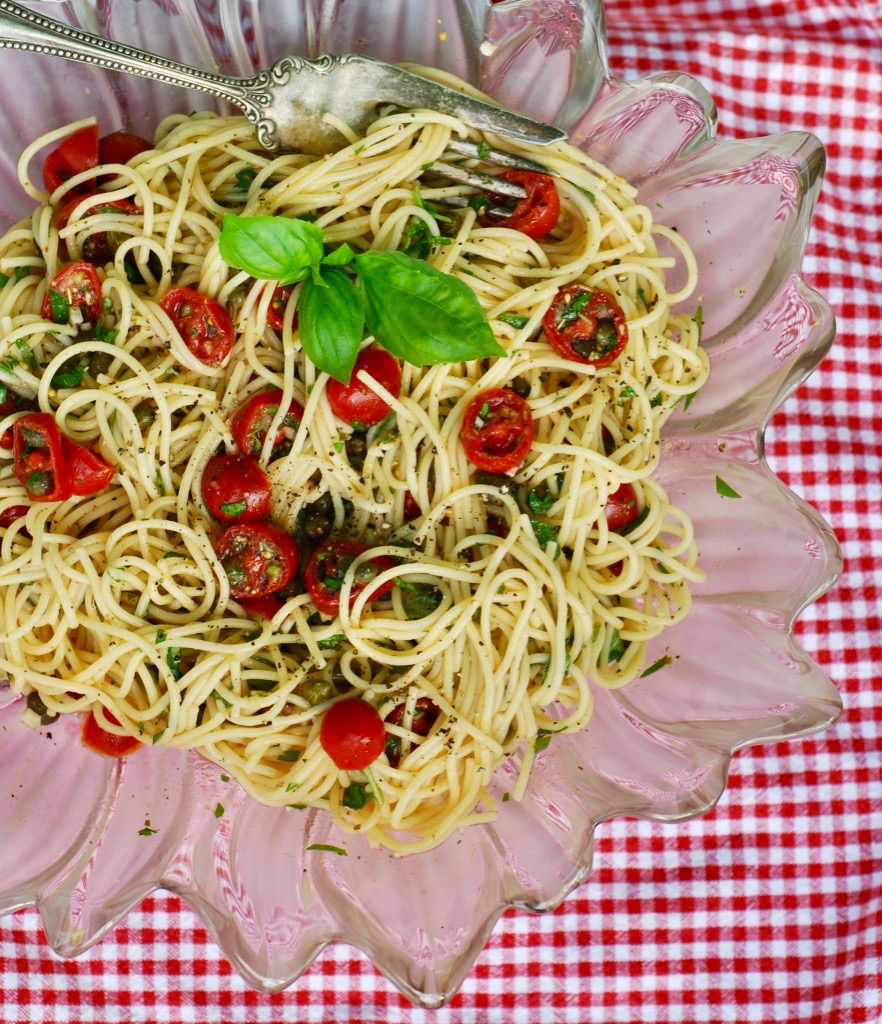 Ohmygosh. Do you LOVE the delicious salads you can get at Sprouts Farmers Market? I've only had a select few because we don't have this awesome market here in Minnesota. I do like to visit them when we're on vacation though. Come to Minnesota, Sprouts!
This is one of those addictive salads that I crave from time to time, and since I can't just go pick some up I have to make it myself. Which is fine. It's really easy to prepare, and that way I can tweak it to make it taste exactly the way I want. I like way more tomatoes than the original, and I like bigger chunks, so I just slice up perfectly ripe grape tomatoes. I also up the fresh herb content. So delicious!
Making these famous dishes your own, in your own kitchen, truly is the beauty of Copycat recipes. You can satisfy a craving and turn something that is already good into something truly excellent.
This salad is a great addition to any family gathering, BBQ, picnic, or potluck. Make a bunch because it goes fast!
1 lb. cappellini noodles (or thin spaghetti noodles)
4 cups sliced grape or cherry tomatoes
1 cup extra virgin olive oil
juice of 4 or 5 large lemons
zest of one lemon
6 oz. jar capers, drained (reserve brine)
1 to 2 teaspoons sea salt (to taste)
freshly ground black pepper, to taste
2 large cloves garlic, minced
2 Tablespoons sugar
big handful fresh basil, chopped fine
1/4 cup fresh Italian parsley, chopped fine
2 Tablespoons fresh oregano, chopped fine
2 teaspoons Mrs. Dash original table blend
Cook pasta according to package directions for al dente noodles. Don't overcook. Once noodles are done, rinse them with cold water, drain them well, and set aside.
In a medium mixing bowl, combine: tomatoes, oil, lemon juice, lemon zest, drained capers, 2 Tablespoons of the brine, salt, pepper, garlic, sugar, fresh chopped herbs, and Mrs. Dash. Whisk well and pour over the cold noodles. Toss to combine so everything is evenly distributed and all the noodles are coated with the dressing. Cover and chill until ready to serve.
~Makes approximately 6 to 8 servings
Enjoy!
~Melissa
You may enjoy these related posts: