Print Friendly Version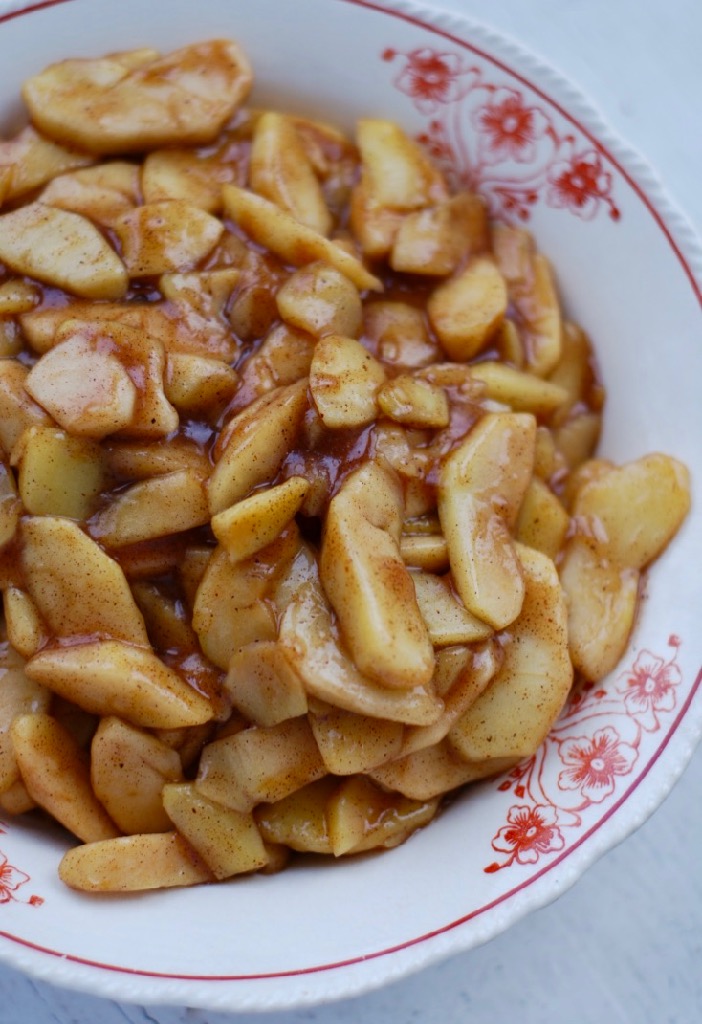 Cinnamon apples are such a delicious, versatile dish. You can enjoy them on pancakes or waffles for breakfast or brunch, as a sweet accompaniment to a savory tofu scramble or casserole, tucked inside a pie or cobbler, or as a topping for seitan cutlets, vegan ham, or even ice cream.
How will you use yours?
This makes a big bowl, so feel free to cut the recipe in half if you wish.
12 sweet-tart apples, such as honeycrisp
1/2 cup water
1/4 cup agave syrup or pure maple syrup
2 Tablespoons raw apple cider vinegar
2 to 3 teaspoons cinnamon
1 teaspoon nutmeg
1 small pinch ground cloves
3 Tablespoons cornstarch
pinch of salt
Peel, core, and slice the apples into wedges. Place them in a large bowl with the cornstarch. Toss to coat.
Mix the water, syrup, vinegar, and spices together in a small bowl, using a wire whisk. Pour over apples and gently stir so everything is coated and evenly distributed.
Transfer to a large saucepan. Place over medium-low heat. Stir frequently until apples are tender, but not mushy. The sauce will thicken and turn into a glaze as it cooks.
Enjoy warm or cold.
~Melissa
You may enjoy these related posts: