Print Friendly Version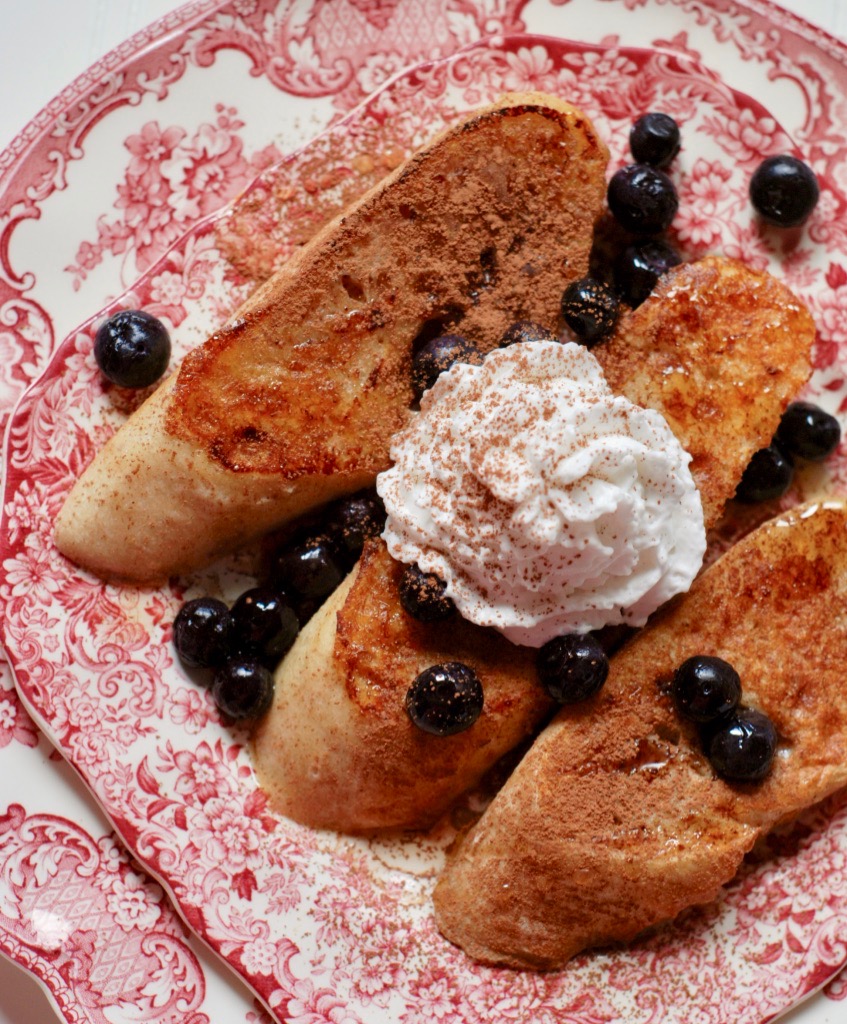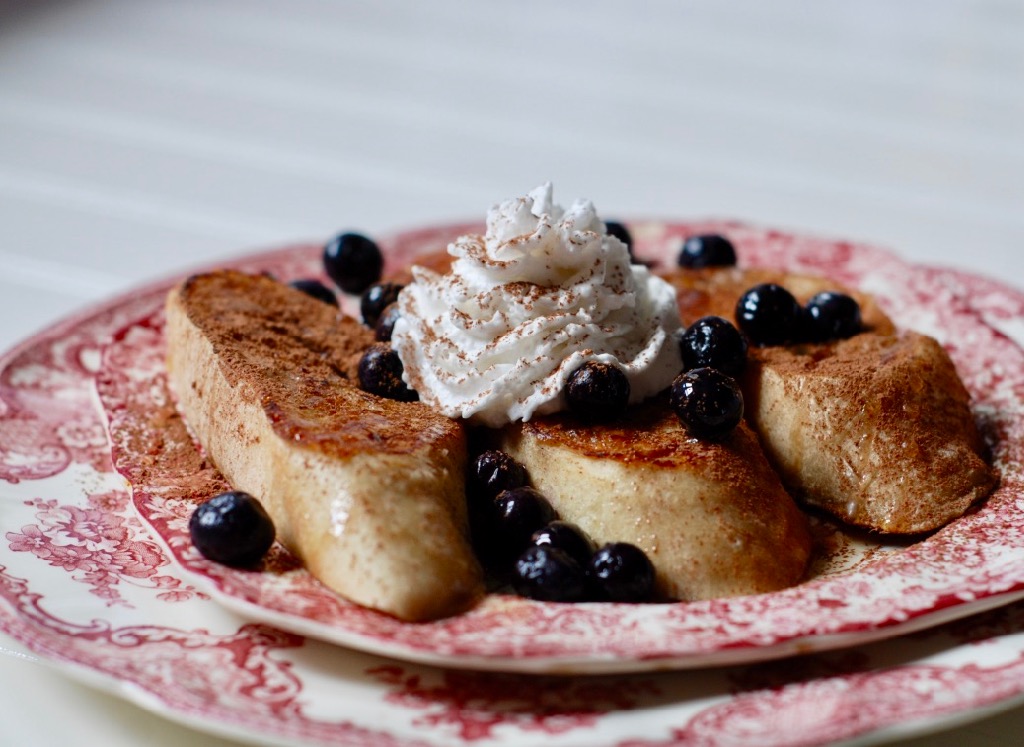 This banana French toast is traditionally called Banana Rabanada, and in Brazil it's enjoyed around Christmas time. It's very easy to make and it's amazing served as breakfast, brunch, or dessert. I can't imagine waiting until one time of year to eat this now that I've had it. SO good!
I love that I have another unique way to enjoy overripe bananas! The banana custard batter only calls for 5 ingredients and you probably have them all right now.
This recipe will serve two to three people as a main course. We like ours with fresh fruit, vegan sausage, and a big mug of green tea.
serves 2 to 3 people:
1 large, very ripe banana
3/4 cup unsweetened soy milk, oat milk, or almond milk
1 Tablespoon cornstarch
1 teaspoon pure vanilla extract
1/4 teaspoon cinnamon
Place all in the bowl of a blender or food processor. Blend until smooth and frothy.
toast and toppings:
1 sourdough demi baguette
nonstick cooking spray (we use the olive oil type)
1 Tablespoon unsweetened cocoa powder
pure maple syrup
vegan butter (optional)
vegan coconut whipped cream (optional)
fresh berries and banana slices (optional)
Line a large baking sheet with parchment paper. Slice the baguette on the diagonal into 1 inch pieces. Place them on the prepared baking sheet. Pour the batter over the pieces and then flip them to coat completely. Allow to sit and soak up the batter for 10 minutes. Flip them and allow them to sit an additional 10 minutes.
Heat a large, non-stick skillet over medium low flame. Spray the pan with a little bit of the non-stick spray. Once the pan is hot, place the slices of batter coated bread in the pan. Cook for 5 minutes without peeking, watch carefully so they don't burn. You may have to adjust the heat. After they're done and golden brown on the first side, flip and cook an additional 3 to 5 minutes.
Plate and repeat with any additional pieces.
Top with vegan butter, fresh fruit and berries, maple syrup, whipped cream and a dusting of cocoa powder.
Enjoy!
~Melissa
You may enjoy these related posts: